What's happening?
Great news, Steeton & Silsden station is getting a new car park!
To enable us to build a new multi-story car park at Steeton & Silsden station we need to close the existing car park from April 2022 for one year.
A limited number of parking spaces will be available at the station during the closure. Alternative parking is available at Keighley station and Crossflatts station, including some accessible parking spaces.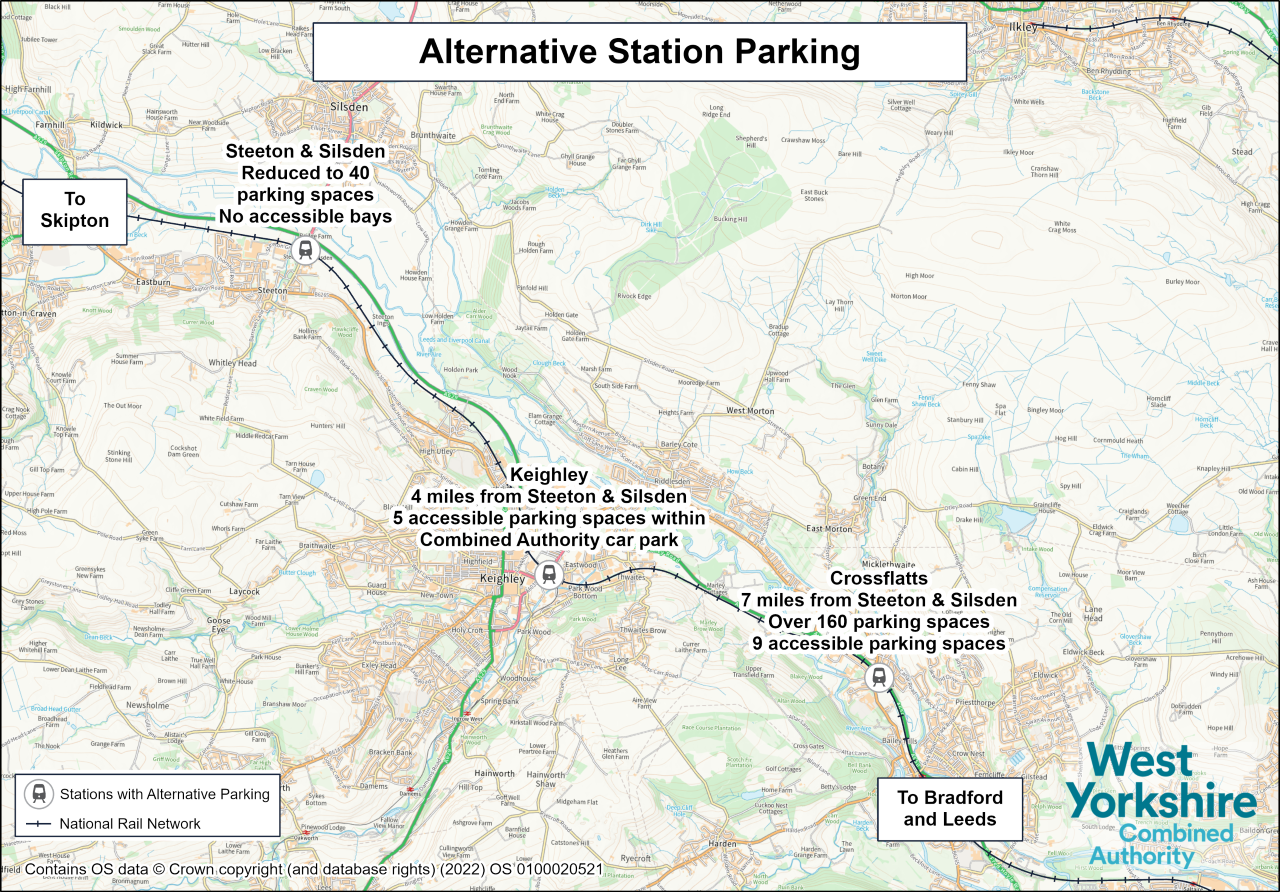 Please note, we will not be providing alternative parking facilities during this closure and there is no suitable on-street parking nearby.
More information about this project can be found:
https://www.yourvoice.westyorks-ca.gov.uk/steeton-silsden-station-car-park