Northern is adapting its current Service Quality Regime in line with other Train Operating Companies. This may result in a larger variation in results from Period 1 onwards.
We want to provide a quality product that you, our customers should receive each and every day. To do this we audit our trains and stations through the eyes of our customers.
We will do this for the duration of our franchise and aim to meet the below benchmarks for both stations and trains. These benchmarks are based on what our customers say are important to them.
SQ Station and Train Results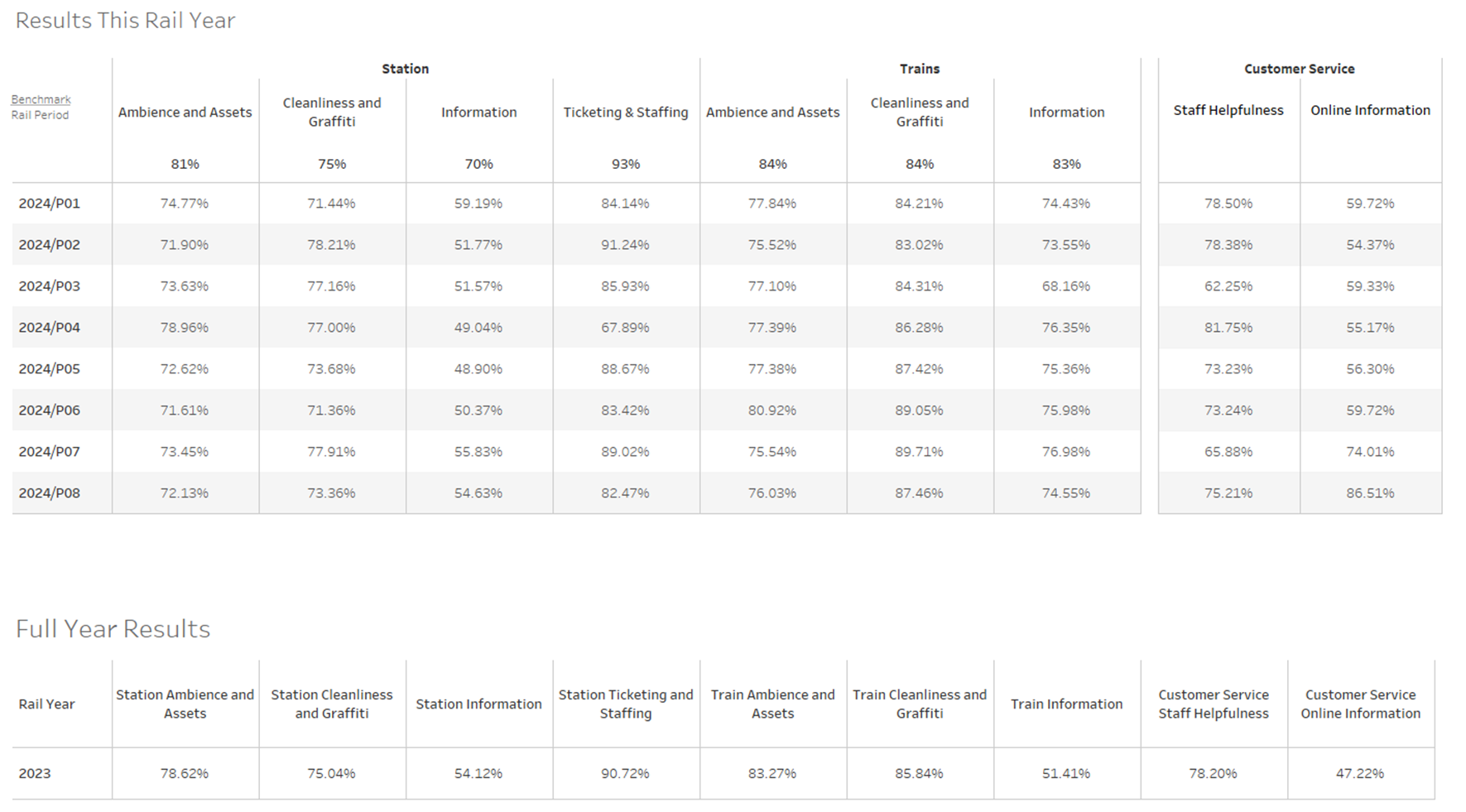 NTL scores may have changed due to ongoing validation. 
Last updated 20.11.2023.