A day out with Northern is never dull, even if the weather is!
Pack your umbrella, put your big coat on and prepare to make your way through the list of the best things to do in the North on a rainy day in some of our great destinations!
York
A trip to York is worth it, no matter the weather. There are plenty of things to do in York on a rainy day, with lots of indoor activities for all the family.
Museums
From the age of the dinosaur to Vikings and Romans, all the way up to York's modern history. York's exciting and eventful past makes it an amazing place to explore.
Discover the stories and adventure into the past in one of the many museums in York.
Learn York's gruesome past at York Dungeon or about the York's sweeter history at York's Chocolate Story. Be taken back to the time of the Vikings at JORVIK Viking Centre or catch a ride to the National Railway Museum on the road train and see a royal carriage.
Art Galleries
Whether you love the Old Masters or contemporary sculpture is more your thing, York has an art gallery to suit you.
York Art Gallery sits in the centre of the city and includes the Centre of Ceramic Art, home to the largest ceramic collection in the UK.
The city's smaller and more intimate galleries are sure to surprise you and make sure not to miss the York Open Studios in April each year as the city's artists open their doors and the public are given the opportunity to visit their studios.
Entertainment
Whatever you're in the mood for, be it film, a play, live music, live comedy, or spoken word, you're sure to find something just up your street to entertain you in York.
From the medieval York Mystery Plays to becoming a UNESCO Creative City of Media Arts, our city has been at the cutting edge of entertainment for centuries. York is home to a number of excellent theatres, a range of cinemas, and some outstanding indie venues as well as world class festivals throughout the year.
Pubs and bars
From enjoying a glass of wine on one of York's riverside terraces to drinking a pint of locally-brewed Craft Beer in a quirky bar, York has a vibrant nightlife to suit all tastes. Rumoured to have once had a pub for each day of the year, York's got old ones, new ones, haunted ones and tiny ones, so you can be sure you'll find something to enjoy – whether you're a Gin, Cocktail & Wine connoisseur or real ale aficionado.
Want something a little more traditional? Head over to one of York's traditional pubs or inns for a pint in a proper pub, or find a Beer Garden to relax and let the world go by. You might even find something new on the York Ale Trail!
Wherever you go in York, you're sure to receive a warm welcome and a glass of something tasty.


Restaurants
York is the ultimate foodie destination; with restaurants serving up world foods, including Chinese, Thai & Asian cuisine, deliciously aromatic Indian and hearty Italian dining, all packed within the city.
Try small plates with big flavours, feed your family with family friendly dining, or expand your taste buds with vegetarian, vegan and other specialist & inclusive dining delights. Experience unique fine dining in an intimate setting, bring the family for a beautiful Sunday lunch, or opt for a British classic fish & chips meal with river views.
Whether you're after a special evening of fine dining or want a quick bite to eat with friends, you can be sure you'll find something to whet your appetite in one of York's restaurants!
 

Manchester
A day in Manchester will never be dull, even if the weather is. There are plenty of Manchester attractions to keep you occupied, even on the greyest day, so hop on a train and see what the city has to offer.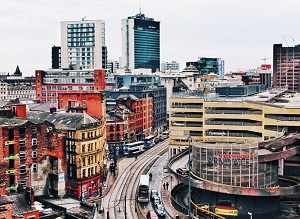 Food and drink
Manchester's food and drink culture is thriving. With new restaurants, bars, gastropubs,  micro breweries and cafes opening weekly, the city is establishing itself as one of the UK's most exciting foodie destinations.
From fine dining and afternoon tea to pop-up markets and humble street food, Greater Manchester is packed with options to suit any mood offering any and every cuisine you can think of. Why not try foodie destination, the Corn Exchange, or experience contemporary pub, The Pilcrow at Sadler's Yard. Experience local produce or one of Greater Manchester's independent and quirky coffee shops. This city is a haven for vegan and vegetarian cuisine, and is fit to burst with a number of halal options too.
From family friendly joints perfect for the little (and big) ones, to Manchester's vast array of cafe's and delis, you'll be spoilt for choice.
Shopping
Visitors travel from all over the world to shop in Manchester and it's easy to see why.
Shopping centres such as Manchester Arndale and The Trafford Centre as well as high street destinations such as Exchange Square and Market Street offer an unrivalled selection of international brands combined with the best of British at department stores like John Lewis, Selfridges, Debenhams and Marks and Spencer.
For that extra special something, visit boutique districts around King Street, Spinningfields and New Cathedral Street and browse their designer shops. Or if one-off independents and handmade is more your thing, Manchester's alternative and creative heart, The Northern Quarter, is home to countless vintage stores, record shops, cafés, bars and restaurants.
Transport Heritage museums
As the birthplace of the industrial revolution, the North West has a fascinating industrial history, with Greater Manchester playing a key role in many industrial developments, including the expansion and improvement of transport services.
From the world's first passenger railway to one of Britain's busiest tram systems, Greater Manchester's transport achievements have shaped transportation networks across the globe.
Greater Manchester has much to be proud of in transport terms; we had the first purpose built canal in 1761, the first bus service in the UK in 1824, the world's first public passenger-carrying railway in 1830 and one of the first extensive tramway networks in Britain.
Greater Manchester's Fire Service Museum and the Museum of Transport are just a few to wet the appetite.
 
Hull
A day in Hull will never be dull, even if the weather is. There are plenty of Hull attractions to keep you occupied, even on the greyest day, so hop on a train and see what the city has to offer.
Explore Hull Marina
A list of things to do in Hull wouldn't be complete without a mention of The Deep Hull. One of the UK's largest aquariums, The Deep, located in Hull' Marina, allows you to submerge below the surface and discover the hidden mysteries of the ocean. Experience life in the cool seas, visit penguins and marvel at sea life as you walk through the underwater tunnel.
Whilst your visiting the city's famous Marina, why not check out the wide range of tourist attractions. As well as a number of museums and galleries, you'll also find a multi-screen cinema, ice skating and a whole host of mouth watering places to enjoy a bite to eat and drink on a rainy afternoon. We would recommend you try Al Porto Restaurant and Bar where you can enjoy its rustic down to earth charm and delicious authentic Italian cuisine.
Take in a bit of history
If you want to keep things exciting, particularly for the kids, you can also pay a visit to the nearby Dinosaur museum, which features interactive exhibits and artefacts showcasing the time when dinosaurs roamed the earth.
For more of an above ground experience, there are plenty of Hull museums to take in to pass the time on a rainy day. Visit the Streetlife Museum, which will take you back through over 200 years of transport history, with a unique collection of early motor cars, horse drawn carriages, trains, buses and bicycles.
For the thrill seekers
If you're a bit more of a thrill seeker, head over to Rock City Hull where you can test your nerve and physical limits at wall climbing, skateboarding or BMX biking. Rock City is one of the largest climbing walls in the UK and is managed by climbing experts who can offer top advice to beginners and advanced climbers alike. There is also Rock City Coffee on the premises to help you fuel up between your climbs and rides.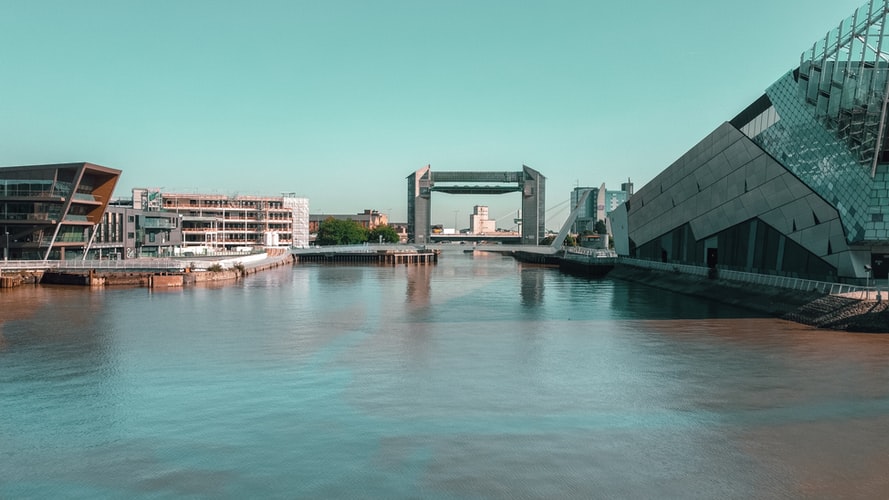 Enjoy the arts
The Ferens Art Gallery is also located nearby and houses one of the finest regional portrait collections in the country. It is known for its collections of British and European portraiture and it is worth a visit to take in this art in beautifully renovated surroundings.
Tastes from across the globe
You're bound to be feeling peckish after all that culture. Why not visit Gusto da Gianni, Hull's favourite Italian, which offers authentic Italian flavours made using the finest ingredients. Keep an eye out for their board of daily specials, which are always a hit with patrons. For something a bit different, check out Roots Rum Shack and Kitchen, Hull's original Caribbean eatery. Try their mind-blowing Roots platter, which comes complete with a whole jerk chicken; wash it down with a fruity cocktail and you'll find it hard to believe you're in Hull, not Jamaica.


Visit Hull
Leeds
A trip to Leeds is worth it, no matter the weather. There are plenty of things to do in Leeds on a rainy day, with lots of indoor activities for all the family.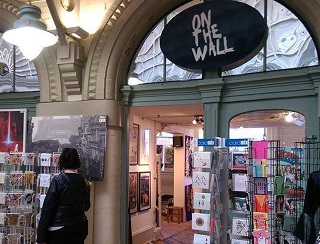 Sit back and relax
Fancy a cosy day catching up on all the latest blockbusters? Get yourself to the top floor of Leeds Trinity Shopping Centre and experience a cinematic delight at Everyman Leeds. The plushest cinema in the city, you can order from an array of refreshments and food and have it delivered directly to your seat. Even better, the seats are comfy couches, meaning you can sit back, relax and forget about the rain outside for a few hours.
For the culture vultures
If you're more of a culture vulture, look no further than Leeds Art Gallery and Leeds City Museum to satiate your appetite. Leeds Art Gallery can be found right in the heart of the city on Victoria Square and is home to a wide range of wonderful, permanent exhibits and regularly changing art exhibitions that are guaranteed to wow. Following a refurbishment, visitors can now see the stunning glass ceiling which has been transformed into a new gallery. Find works from Francis Bacon and Edward Armitage, before taking in one of the exciting visiting collections on display.
Five minutes' walk from the Gallery you'll find Leeds City Museum, the perfect place to spend a rainy day out with the family. Check out their collection of 'Dead Things', which the museum has been collecting since 1821. Leeds City Museum regularly hosts family friendly events, so keep an eye on their ever-changing calendar here. For another exciting museum experience in Leeds, be sure to visit the Royal Armouries. Just a short water taxi ride from Leeds Station, the Royal Armouries is the most popular tourist destination in Leeds and houses an impressive array of weapons, armour and other artefacts from Ancient times right up to the present day. Stop for a drink at Leeds' cult coffee joint North Star Coffee Roasters and inhale the scent of freshly roasted beans while enjoying a spectacular brew.
While you're in Leeds, take a trip to the Thackray Medical Museum. Located in one of the city's most impressive Victorian buildings, here you can explore the history of medicine through a number of innovative exhibitions and interactive galleries, showcasing how scientific breakthroughs have changed our lives. You will even be transported back to the sights, smells and sounds of streets of Leeds in 1842 and discover what life was like.
For adrenaline junkies
For the adrenaline junkies amongst us, Leeds is the perfect place to chase a thrill. TeamSport brings you the best go karting Leeds has to offer, boasting a 580m track that has tunnels, twists, turns and even a fly-over! Check out its website for events, discounts and bookings.
Chase new heights at a Leeds climbing wall, such as City Bloc, located just a 20 minute walk from Leeds station. City Bloc offers an exciting climbing experience for everyone, from complete beginners to experienced climbers. Founded by four members of the Great British bouldering team, City Bloc is the perfect place to test your nerve and work up a sweat on a rainy day.

Visit Leeds
Newcastle
A rainy day in Newcastle is certainly not a day wasted, with plenty of things to do to pass a few hours taking in culture or learning something new. Hop on a train to Tyneside and discover what Newcastle has to offer.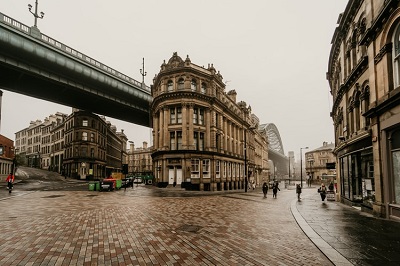 Newcastle's culture and arts
Some of the best indoor activities Newcastle has to offer can be found at the many Newcastle art galleries and museums, which can be counted among some of the best in the UK and Europe. For classical British art, visit the Laing Gallery, which has been a popular attraction for over 100 years. The gallery has a special Northern Spirit exhibit that focuses on talent from the North of England, as well as hosting a rotating array of historic and modern art, including regular talks by artists and curators.
With constantly changing exhibits, the Baltic Centre of Contemporary Art is the UK's largest dedicated contemporary art space and is well worth visiting time and time again. The Baltic Centre is a great place to bring kids, with a sensory play room that is ideal to chill out with your little ones, and regular events like messy play and the Baltic Big Create to encourage the little artist in your family.
If you're on the lookout for live music in the city, make the eye-catching Sage Gateshead your first port of call. From folk music performances to enjoying your favourite film with a live orchestra, there's something for all tastes and ages. Keep an eye on the website to see what's coming up soon.
For the thrill seekers
If you want to take things up a gear, why not try an escape room in Newcastle. Escape Newcastle is a popular choice, featuring three challenging rooms with just 60 minutes to escape! Great for a family day out as it's suitable for children over 10 years. Never Give Up Newcastle also offer three rooms, including a spooky Dungeon game – enter if you dare.
A must for movie buffs
If you fancy a cosy day at the flicks, head over to Tyneside Cinema, the last surviving newsreel cinema operating in the UK and Newcastle's favourite picture house. Grab a coffee or cocktail at the onsite Vicolo cafe before settling in to watch an indie, art house or Oscar winning movie in one of the cinema's four unique screens.
Newcastle's pubs and bars
Newcastle city centre  is the ultimate hive of activity when it comes to celebrating in style. From casual drinks with dinner at any of Newcastle's restaurants, to action packed  sports bars  or the stylish Quayside bars with their views along the river, you can sip hand-crafted beers, tropical cocktails or sophisticated champagne spritzers depending on which watering hole you choose.
If you're craving a cocktail, why not head to any of the trendy bars in  Jesmond  where mixology and fantastic food meet for the perfect low-key evening - or, why not get some mates together for a cocktail making class! Meanwhile, nearby  Gosforth has some of the north east's best pubs, and even  dog-friendly pubs, where you can enjoy strong ales, hearty grub and maybe even a board game or two.
 
Sheffield
A rainy day provides the perfect opportunity to explore some of the best indoor activities Sheffield has to offer.  Hop on the train and spend a day getting to know the South Yorkshire city a little better.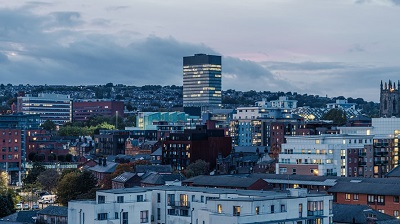 Explore the cities museums and galleries
Sheffield museums and galleries are not to be missed and Graves Gallery above the city's central library needs to be at the top of your list. The gallery is free to enter and plays host to an array of amazing exhibitions and events all year round.
Just five minutes' walk from Sheffield train station is Millennium Gallery Sheffield, next door to the Winter Gardens, which hosts many different exhibitions promoting the arts and designs of local and international artists. Soak up the culture instead of the raindrops and stop by the Gallery Café for breakfast, brunch or lunch before you head off.
Take in a movie
If you're continuing your day of culture, be sure to check what's on at the Light Cinema Sheffield. The venue shows a range of theatre, opera and ballet performances via live screenings and recordings – a perfect way to spend a drizzly afternoon or evening.
Get active
If you fancy getting a few lengths in, the Ponds Forge International Sports Centre has a fantastic indoor water sports facility. The venue is home to an Olympic-sized swimming pool, a children's pool and a Surf City leisure pool. As it's just a few minutes' walk from the station you'll be out of the rain and into the pool in no time.
If swimming isn't your thing, why not take a trip to Sheffield's laser tag arena, Quasar. With glow in the dark features and out of this world visual and sound effects it's definitely one to bring the kids to. Suitable for over 7's, Quasar is the perfect hangout on a rainy day.
Explore the city's range of eateries
Worked up an appetite? There's plenty of indoor eateries to try in Sheffield. Moor Market is one of the UK's biggest indoor markets and is home to nearly 100 independent retailers. Whether you're in the mood for cake and coffee or some continental cuisine, the market has it all.  Hungry Buddha is famous for its Nepalese nibbles – the homemade chutneys are delicious.
On the hunt for family-friendly food? The Tea Studio at The Art House is a must-visit. The vegetarian and vegan café has a relaxed atmosphere and an accessible menu perfect for little ones and big kids alike.  There's always crayons and paper on the tables to keep children entertained, and of course free Wi-Fi for any teens you may have in tow!
 
Need more travel inspiration?