Small town Christmas markets
Beat the crowds with £2 fares on selected routes
There's no better way to get into the festive spirit than with a trip to a traditional Christmas market! We know the big cities can get pretty crowded this time of year, so we've put together our favourite small town Christmas markets to enjoy in the North. What's more – you can grab a ticket for just £2 on selected routes!*
£2 tickets need to be purchased at least three days in advance of travel, up until three days before each event listed below, on the Northern website or app. Valid on Northern services only.
Scarborough Sparkle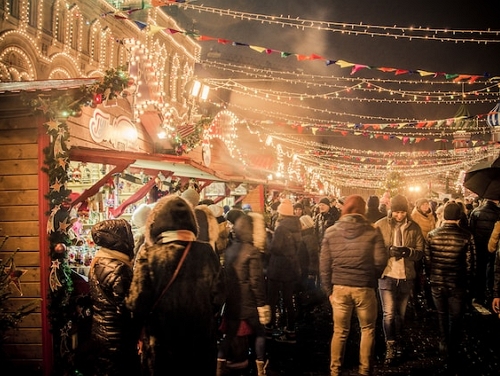 When: 24th – 26th November 2023
Friday 24th November, 5pm – 9pm
Saturday 25th November, 11am – 9pm
Sunday 26th November, 11am – 4pm
Where: Scarborough Open Air Theatre
£2 Fares: Available on routes between Hull and Scarborough
Enter an enchanting winter wonderland at Scarborough's North Bay! From Christmas market stalls to live music and mulled wine, Scarborough Sparkle is the perfect way to start the festive season. Keep the kids entertained with fairground rides and games, including the big Ferris wheel, teacups, fun house and more! Choose from over 35 themed stalls offering a selection of Christmas gifts and goodies, from handmade trinkets to chocolates and jewellery, before taking in the gourmet food stalls.
Knaresborough Christmas Market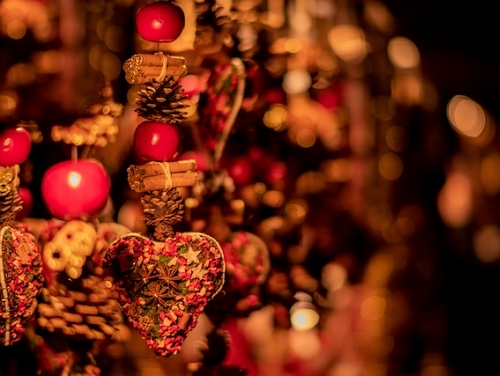 When: 2nd – 3rd December 2023
Saturday 2nd December, 10am – 5pm
Sunday 3rd December, 10am – 4.30pm
Where: Knaresborough Market Place
£2 Fares: Available on routes between Leeds/York and Knaresborough
Head to Knaresborough on the first weekend of December to enjoy their unmissable Christmas market, located in the heart of the town's historic Market Place. Try something sweet or savoury from the range of food stalls, get some Christmas shopping done and soak up the atmosphere with a warm drink in hand. There's also a wonderful schedule of free entertainment planned, from live bands to choirs and dancers. Don't miss the grand firework finale over the Viaduct at 4.30pm on Sunday!
Made in East Yorkshire Christmas Market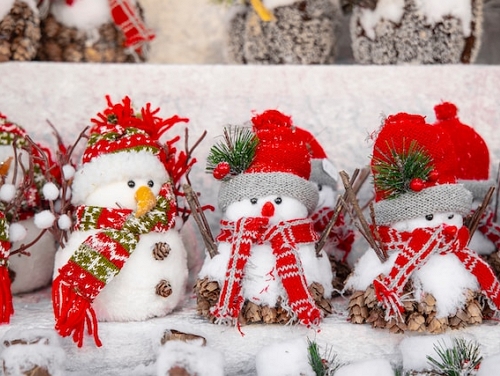 When: 6th – 8th December 2023, 10am – 4pm
Where: Saturday Market, Beverley
£2 Fares: Available on routes between Selby and Beverley
Head to East Yorkshire for days of festive fun with the Made in East Yorkshire Christmas Market and Beverley Festival of Christmas! Both located in Beverley town centre, the Christmas Market is back for its third year and boasts over 40 stalls with seasonal food and drink, as well as gifts and handmade crafts from local businesses. Come and see the Thwaites Dray Horses pulling Santa's sleigh, join in with Christmas wreath-making classes and enjoy live music and entertainment from buskers to choirs.
Beverley Festival of Christmas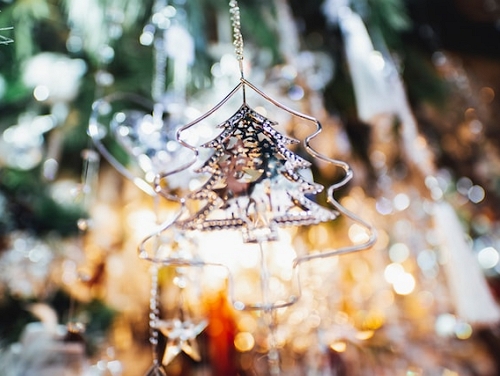 When: 10th December 2023, 10am – 4pm
Where: Beverley town centre
£2 Fares: Available on routes between Selby and Beverley
Returning for its 27th year, the Beverley Festival of Christmas transforms this historic town into a winter wonderland for the day. Browse over 120 stalls offering all things festive, with an award being presented to the best-dressed stall! Say hello to Santa and his reindeer, hop on one of the traditional fairground rides, sample the delicious takeaway food, sing along with the live music, and much more! Oh, and don't miss Yorkshire's biggest Christmas tree trail, the magical parade, and Birds of Prey live experience while you're there.
Ilkley Christmas Market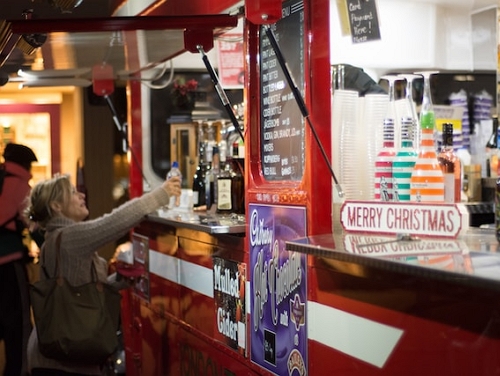 When: 17th December 2023, 10am – 3pm
Where: The Grove, Ilkley
£2 Fares: Available on routes between Leeds/Bradford Forster Square towards Ilkley
Real Markets hosts a monthly market in Ilkley with an extra special Christmas edition on Sunday 17th December. Specialising in local produce, browse the stalls to discover a fantastic selection of bread, cakes, meat, fish, cheese and much more! Real Markets are renowned for their friendly atmosphere, welcoming families and four-legged friends along to explore what's on offer. Enjoy a festive day out with food and drinks, as well as crafts, artwork and homeware to choose from.
No, railcards cannot be used in conjunction with the £2.00 tickets.
Child tickets will be priced at half of the adult fare at £1.00.
£2.00 tickets – Northern app and/or website. Tickets are limited and subject to availability. These will only be available for journeys on the routes specified above, to and from the event location.
If customers are experiencing technical issues or are unable to buy online, they can telephone our retail support team on 0344 811 5111.
£2.00 tickets are limited, once they're gone, they're gone!

£2.00 tickets will be available to buy from Wednesday 8th November up to 3 days before the respective event dates.

£2.00 promotions do not require a discount code.
£2.00 fares and discounts will be removed from strike days, and industry-wide Terms & Conditions will apply.
*£2 tickets available three days in advance of travel from 8th November until 3 days before each event below (whilst stocks last), on the Northern website and app only. Northern services only. Quotas from 5%-50% of fares depending on service. Below events and routes only:
Scarborough Sparkle: Friday 24th November - Sunday 26th November. Fares: Available on routes between Hull and Scarborough
Knaresborough Christmas Market Weekend: Saturday 2nd December - Sunday 3rd December. Fares: Available on routes between Leeds/York and Knaresborough
Beverley Festival of Christmas: Wednesday 6th December - Friday 8th December. Fares: Available on routes between Selby and Beverley
Ilkley Christmas Market: Sunday 17th December. Fares: Available on routes between Leeds/Bradford Forster Square towards Ilkley