Commute into Leeds?  Fantastic by day and outstanding by evening, with its wealth of bars, restaurants, events and activities, rather than heading straight home after work, why not grab a drink with colleagues… meet friends for dinner and a gig… or broaden your mind by checking out one of the great shows and exhibitions open in Leeds?
Taking away the stress of tackling traffic and finding parking (and spots that aren't half taken over by the jaunty angle of the car in the next space), by travelling with Northern, it's easy to Go Do Your after-work Thing – whatever your thing is.
There are so many great things to do after work in Leeds – here are some top picks…
Take part in a fun team building experience!
Looking for something a bit different for your next corporate social? Venture off the beaten track and try some of these weird & wonderful team bonding experiences just waiting to be discovered in Leeds. Whether its crazy golf, axe throwing or an escape room – blow off some steam with your colleagues in one of these exciting challenges.
Escape Hunt – located in The Light Centre on Headrow, find the ultimate test of teamwork, logic and determination. Select from various horror themes in a race to beat the clock and escape on time.
Flight Club – you'll want to tell everybody about this exciting social darts experience! Step up to the throwline in your own semi-private oche playing area and compete against friends or colleagues in groups of up to 37 people.
Axe Throwing – stressful day at the office? Blow off some steam with axe throwing at Whistle Punks. Tucked away in Millennium Square, choose from four variations of instructor-led sessions. A great evening for an office social, just don't bring your clumsy colleagues along.
Junkyard Golf – putting the crazy in 'crazy golf' - strobe lights, golf putts and an eight-foot bear somehow perfectly co-exist among one another in this bar-meets-golfing experience. 
Grab a drink or bite to eat with colleagues
Leeds is home to a true melting pot of cuisines and flavours… if you don't have anything in the fridge or just don't fancy cooking, maybe it's an opportunity to try one of the many bars and restaurants before catching a later train home?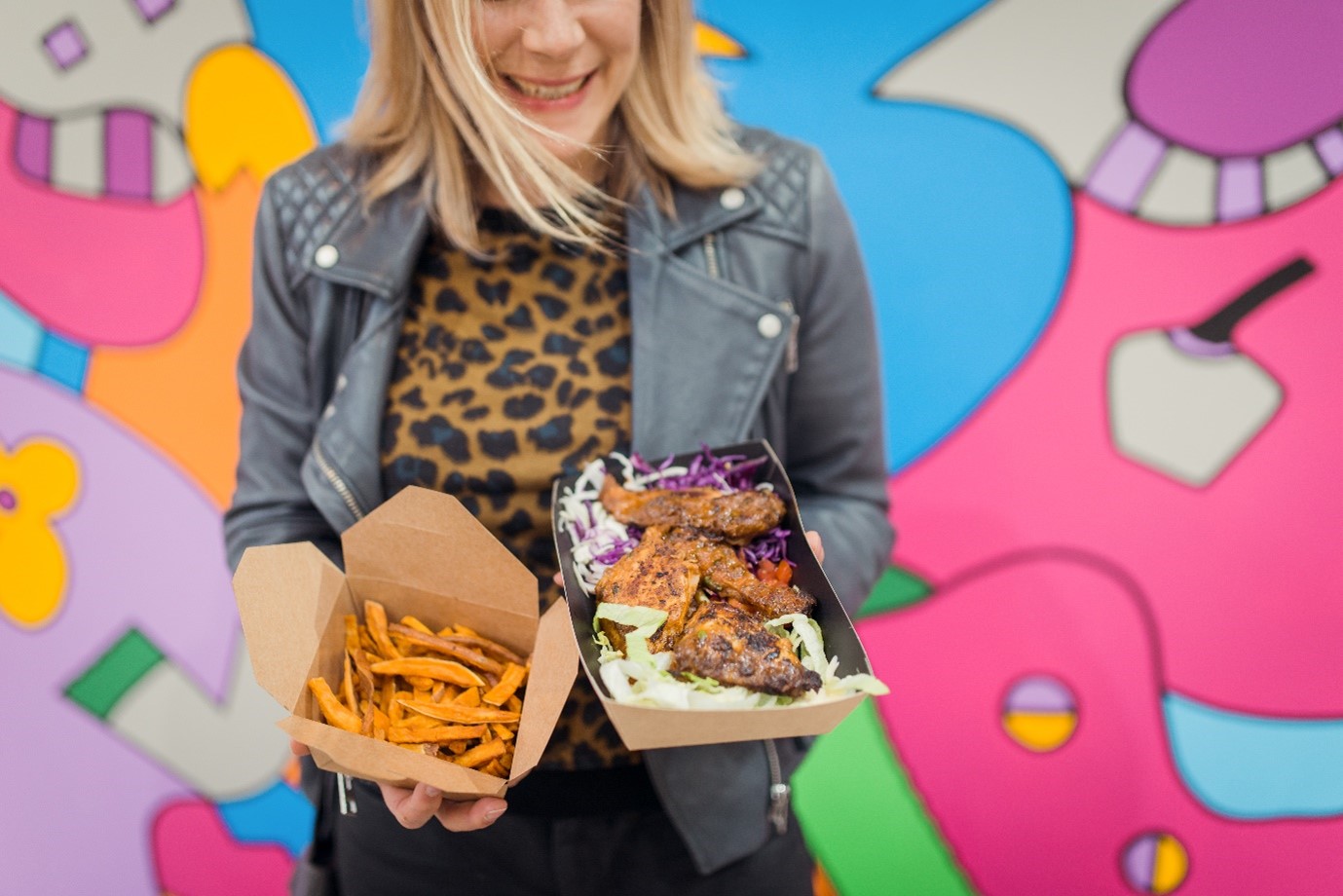 Domino Club – don't be fooled – this speakeasy-style bar on the Grand Arcade is often overlooked by passers-by as a mere barber shop, but venture inside and you'll find live Jazz, Blues, Funk and Soul and a fully licensed bar waiting for you below ground.
Hello Karaoke @ House of Fu - downstairs is a restaurant serving tasty ramen, and upstairs are karaoke rooms, perfect for a bite to eat then an evening of team building through the medium of cheesy rock ballads.
Old Red – funky art exhibitions, live music, an all-vegan eatery and more is just waiting to be found in this converted bus station which is a hub for creatives. There's so much to explore in this landmark Leeds building.
Below Stairs Bar – blink twice and you'll miss it, this hidden bar in a basement on South Parade might be the best kept secret spot in Leeds! A treat for the senses - find delicious house created cocktails that aim to replicate emotive or sensory stories via an immersive story book menu.
Late night shopping
With many stores in the iconic Victoria Quarter and Victoria Gate, including John Lewis, open until 7pm on weeknights, and many stores in Trinity Leeds open until 8pm, it's easy to indulge in a bit of late-night retail therapy before catching your train home.
Victoria Quarter – known as the premium shopping area of Leeds - bringing together brands such as Vivienne Westwood, Mulberry, Flannels and the first Harvey Nichols store outside of London – the Victoria Quarter is a beautiful shopping area set against elegant Victorian architecture. Open until 7pm on a weekday, it's the perfect place to window shop or treat yourself to some luxury goods!
Victoria Gate Shopping Centre – while you're in the Victoria Quarter, stop by the Victoria Gate Shopping Centre to browse the latest trends from stylish mid-market brands such as Anthropologie, COS, Jo Malone and department store John Lewis. With a casino and two rooftop bars, it's a hub of fashion and fun to help you blow off some steam after your shift.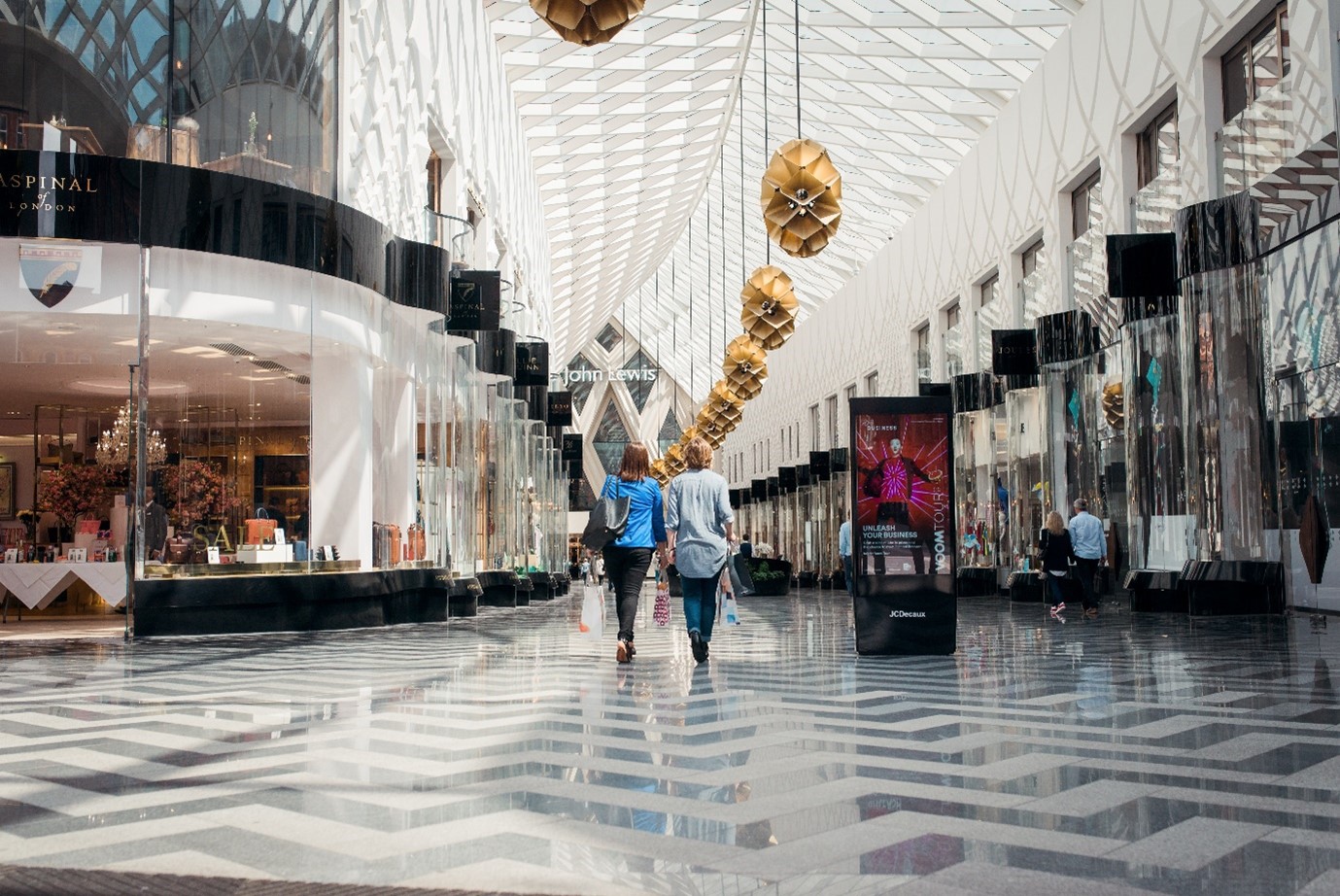 Trinity Shopping Centre – conveniently located by the train station, the Trinity Leeds Shopping Centre is extremely helpful for stocking up on everyday essentials from holy grails such as Boots, Wilko and Vision Express on your way home from the office. Open until 8pm, there are a plethora of stores and food vendors to explore, too – with their very own Trinity Kitchen located on the third floor, boasting mouth-watering dishes from around the globe.
For more on shopping in Leeds check out https://www.northernrailway.co.uk/destinations/leeds/shopping-heaven
Broaden your mind
Rather than heading home to watch the TV, maybe use your after-work time to catch a live show? Leeds is home to four outstanding theatres, an award-winning arena as well as performance venues such as Leeds Town Hall. From theatre and lectures to comedy and contemporary dance, there's invariably something on every night to inspire the mind and give you something interesting to talk about with your colleagues the next day.
City Varieties Music Hall - established in 1865 above a pub for the working class, The Varieties is the Guinness World Record holder for the nation's longest running music hall. The home of the BBC's Good Old Days, the venue is still regarded as one of the UK's finest venues for live comedy, music, variety, and Leeds' favourite Rock 'n' Roll Panto.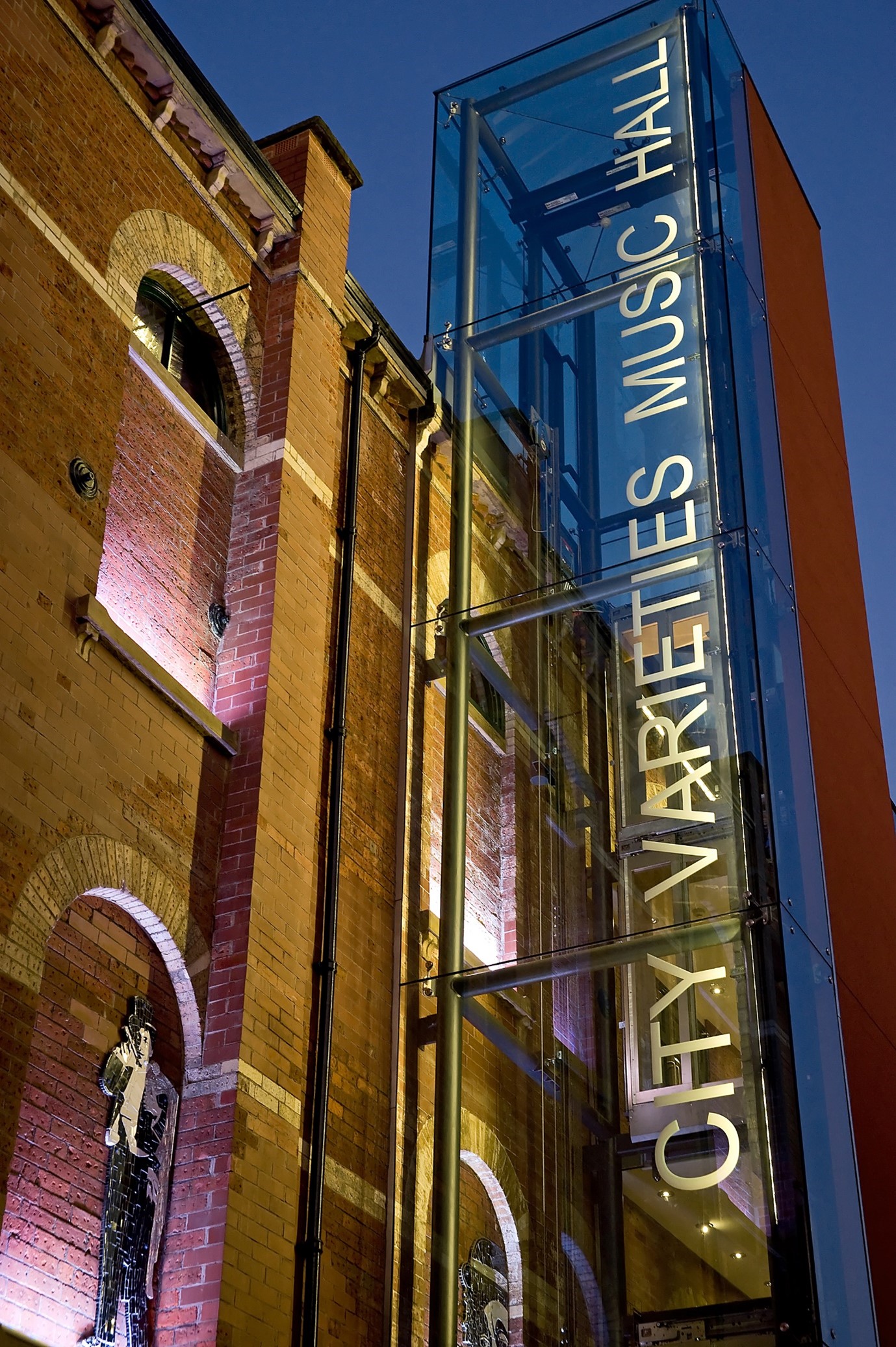 Be Curious Lates @ Leeds University - from the world-changing to the wondrous: explore what really goes on inside a university with the Be Curious Lates programme at the University of Leeds, created exclusively for adults! The evening lectures cover everything from sustainability, fashion and history.
Leeds Grand Theatre - playing host to the best of the West End and other touring productions, opera and ballet - the 'Grand Old Lady of Leeds' has been entertaining audiences since 1878 with the best cultural entertainment.
First Direct Arena - the first direct arena is a 13,000 capacity super-theatre that opened in the summer of 2013. Hosting the biggest musician and comedy acts, festivals and celebrity talks – this is the hottest spot in town to see your favourite artists.
To find out more about what's on, check out https://www.visitleeds.co.uk/arts-and-culture/
Take in some live music
While it's easy to plug in and stream your favourite artists using Northern's free Wi-Fi on your commute home, if your thing is music… is there a better way to experience it than hearing it live?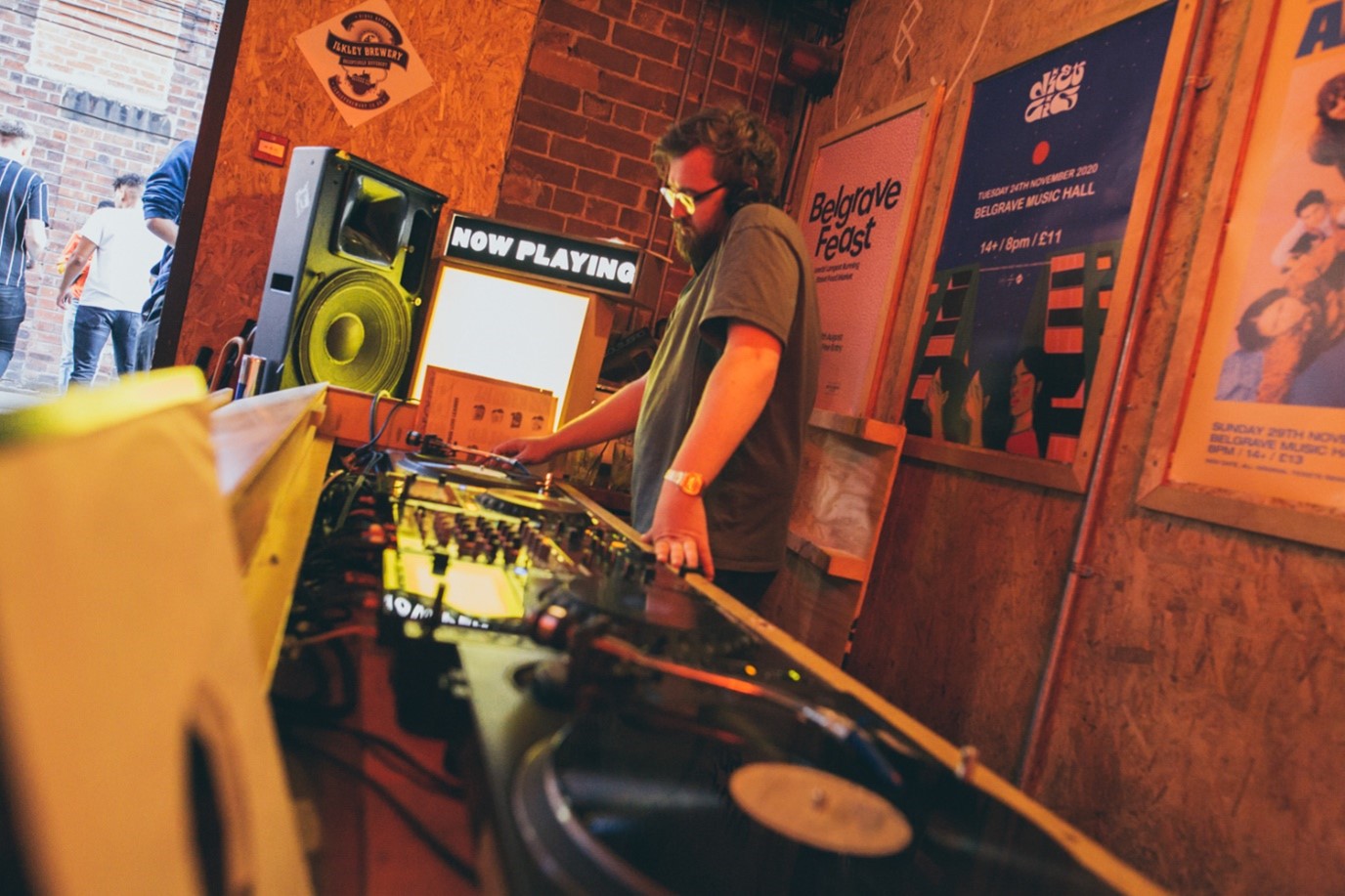 Leeds has a long history as an integral part of Britain's music scene, with outstanding venues bringing live music to the city including the purpose-built First Direct Arena pulling in some of the world's biggest acts, the 02 Academy, Brudenell Social Club and places like Oporto where you can catch local bands on the up.
Go Do Your Thing After Work In York
Work in York? There's more to life than the 9-5 grind with so many after work social activities in the city waiting to be discovered.
Find out more