In York there's never a dull moment, and we know how easy it is to fall into a rut when you're working 9 to 5 and don't make the most of your weekday evenings.
We've put together an amazing guide to York,  there's never been a better time to enjoy this magical city after work. 
Team building fun 
Looking for something a bit different for your next corporate social? Venture off the beaten track and try some of these weird & wonderful team bonding experiences just waiting to be discovered in York. Whether you're embracing your inner Viking, giving crazy golf a shot, or trapped in an escape room – blow off some steam with your colleagues in one of these exciting challenges.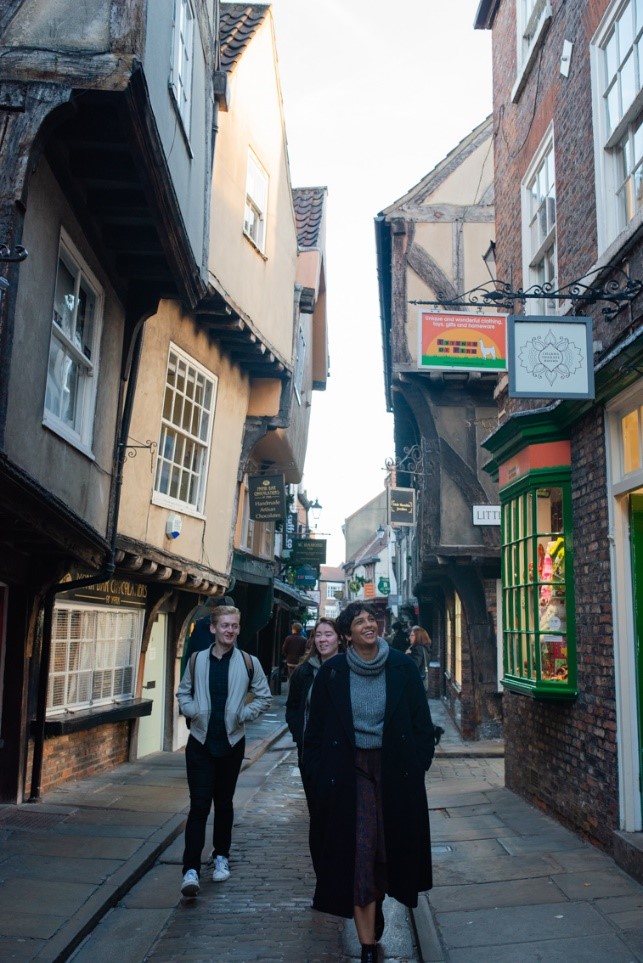 The Hilt - Throw like a Viking, eat like a king. The Hilt combines the thrill of axe throwing with the savouriness of culinary creativity. Learn how to throw an axe, then compete head-to-head with other members of your group to get the highest score and be crowned Viking or Viqueen. After all that fun you can revive yourself with one of the delicious dishes they have to offer.
The Hole In Wand  – Visit the world's most magical golf course… Located inside the Coppergate Shopping centre, experience an immersive hands-on activity full of bubbling cauldrons and magic portals. At the end of the course there is also a wizard tavern where you can enjoy some poisonous potions. 
Locked in Games -- Check out York's newest Live Escape game. You and your friends will be confined in a room with just one hour to escape, using your inner detective to solve a variety of puzzles. With three themed rooms to choose from, Rags to Riches, Caught in the Act and Boneyard Cemetary. 
Rainbow Ceramics  - Get your creative juices flowing and paint a pot at Rainbow Ceramics. Their adults night offer an evening of fun and freedom, they run on the last Friday of every month and you can bring your own vino and nibbles.
Valhalla – Grab your work friends and put your quick thinking to the test with a speed quiz in this Viking-themed pub. This quiz will test your team's knowledge on trivia, music, films & sports. For your chance to win a prize & drinks vouchers, head to Valhalla at 8 pm on Mondays and pay the £1 per person entry fee.  
The Piccadilly - The Piccadilly is split into three areas, cocktails, lunch and an escape room. With their Harry Potter themed room, an evening in The Piccadilly is perfect for lovers of both the books and films to put their minds to the test. The basement unveils an interactive escape room, all custom made by world-renowned film and theatre set producers. Enjoy 2 for £12 on cocktails upstairs, including Mojitos, Caipirinhas, French Martinis and more. 
Northern recommends... 
Quizzing - York has over 450 pubs in total! A mixture of both old and new, with some hidden down quaint alleyways. Perfect for a cosy drink after work - or head out later to join friends, colleagues and family for a pub quiz! We recommend speed quizzing - why not find a night that works for you. 
Grab a drink or bite to eat 
York is home to a huge variety of eateries and quirky bars… if you don't have anything in the fridge or just don't fancy cooking, maybe it's an opportunity to try one of the many bars and restaurants before catching a later train home?
Forage Bar and Kitchen - If you're looking for a cosy restaurant after work, Forage provides modern European food cooked over an open fire. At Forage, they believe there's nothing like catching up with friends, their menu is focused on sociable food: simple, flavour-packed snacking plates. 
The House Of Trembling Madness   – Well known for its tiny kitchen yet huge collection of beers, this medieval beer house is the oldest of its kind in York. Pop in, select a beer & experience the madness. You can also visit their shop which is situated below the bar and has a whole range of alcohol including a spirit cellar.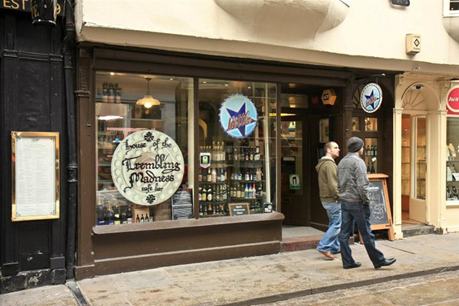 Pavement Vaults  - Located on the south side of Parliament Square, Pavement Vaults serves the finest barbecued and smoked foods. Along with an array of craft beers, wines and cocktails.
Evil Eye – Hidden on York's oldest street, Evil Eye specialises in cocktails all made with fresh ingredients. There is something for everybody's taste.
Spark –  Welcomes you to enjoy the best food, drinks and events Yorkshire has to offer. 
Yuzu Street food – Pair Asian street food and craft beer with a visit to Yuzu street food Located in Brew York beer hall. Choose from Katsu, Ramen, Bao buns, wings (and more!) All inspired by Thai, Korean & Chinese cuisine.
Pairings Wine Bar – Sisters Kelly and Kate established Pairings in Autumn 2015, a stone's throw from Clifford's Tower, creating a venue where you can relax, mingle, and feel at home regardless of your expertise of wine and food. 
Rosa's Thai - Authentic Thai food, delivered in a casual and comfortable setting. This casual spot has options for both meat eaters and vegetarians. On their menu you can find favourites including the red pineapple curry and chicken pad Thai along with their house wines which are excellently chosen to handle the spice of some of the dishes. 
Frango Eduardo - Located at Stonebow House in the middle of the city centre, Frango Eduardo provides a delicious choice of chicken, drinks and salads, ideal for a quick lunch or a lovely evening meal. Frango
Eduardo was created out of love for Portuguese cuisine and provides a comforting space for
customers to enjoy the tastiest and most authentic piri piri food eaten outside of Portugal. 
Northern recommends... 
Sotano - 'A hidden oasis in the heart of York. Boasts regular music nights and always great music' - Stuart 
Fortyfive vinyl cafe - 'Delicious toasties and awesome records - what's not to love?' - Kal 
For more on food and drink in York check out: visityork.org/business-directory/category/eat-drink
Broaden your mind
Rather than heading home to watch the TV, maybe use your after-work time to catch a live show? From going to the opera, learning some of the city's history or catching a comedy night, there's invariably something on every night to inspire the mind and give you something interesting to talk about with your colleagues the next day.
The Dungeons  - Learn all about York's dark history at The Dungeons. Walk through 10 different live action shows bringing York's history to life. The Dungeons have also started an 18+ scarier version every Saturday night.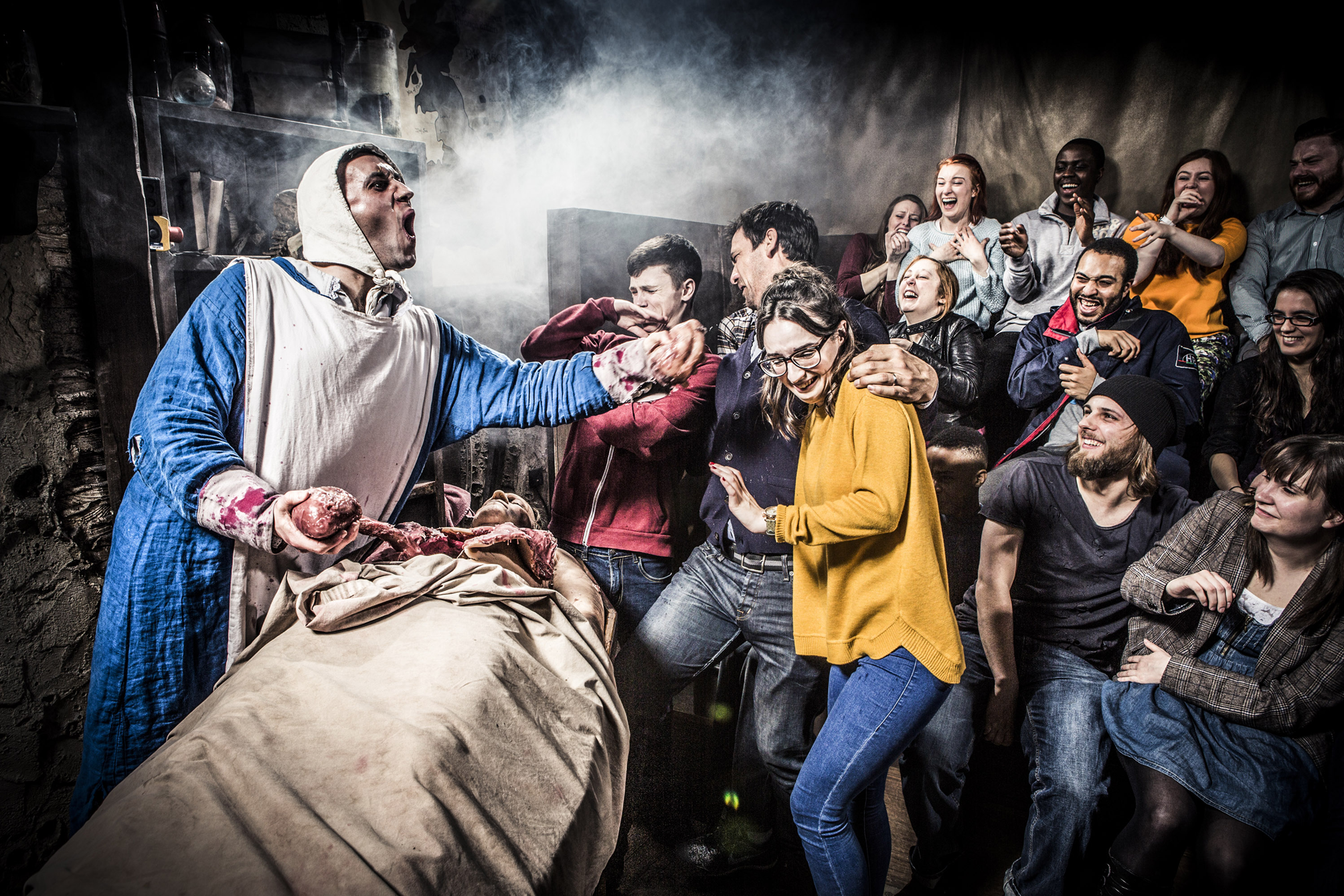 The Grand Opera House  – Located in the city centre, The Grand Opera House has been running for 120 years, it is also part of the Ambassador Theatre Group meaning that there is always something on. Check out their website to see what's on.
The Bloody Tour Of York  - Discover history through this immersive guided tour. Find out about highwaymen, witches, murders and more. Your tour guide Mad Alice knows it all.
York Barbican – Head to the largest music and arts venue in York to see your favourite artist on tour, have a laugh watching some stand, up or even catch a sporting event.
Try something new 
Ossie Studio - Based in Spark, Ossie Studio is a self-care hidden gem. The studio has an upbeat vibe, with their space covered in plants and amazing scents. From 5:30pm until 7:30pm every Wednesday-Saturday, there are a variety of fitness classes. Ossie Studios also offers manicures, gel nails, lashes, brows, waxes and massages for those who fancy a pamper. 
Doe Bakehouse - This amazing bakehouse makes giant, fresh and delicious donuts overnight in their Layerthorpe location. Enjoy pottery painting workshops, as well as their delicious selection of donuts, coffees, milkshakes, cold drinks and hot chocolates. Doe is a great place to go with colleagues, try something sweet and get crafty. 
York Pilates People - On the 2nd Floor at 10 Clifford Street, the welcoming studio provides a mix of studio sessions, zoom lessons, and video recordings. 
Northern recommends... 
The Outside In - 'An amazing plant shop with a great choice of workshops, including terrarium workshops and art classes. You'll learn lots about your favourite plants and will definitely be adding to your collection!' - Helen 
Live music 
While it's easy to plug in and stream your favourite artists using Northern's free Wi-Fi on your commute home, if your thing is music… is there a better way to experience it than hearing it live?
The Bandroom  - England's tiniest major venue, The Bandroom is a tiny venue in a beautiful location. People have visited from all over the world to see live music here. Check their socials to see what's on.
The Fulford Arms  - One of York's best live music venues, with a lovely beer garden attached. The Fulford Arms usually has live music on Thursday, Friday and Saturday nights and is a regular pub for the rest of the week.
The Basement  – The basement is an events space underneath City Screen Cinema. The intimate venue hosts a whole range of live music and has a bar and kitchen that serves delicious food.
For more on art and culture in York check out: visityork.org/art-culture 
Go Do Your Thing After Work in Leeds
Commute into Leeds? Why not enjoy the nocturnal side of the city, with its range of bars, restaurants, events and activities? Invite your colleagues for a drink, meet friends for dinner and a gig, or broaden your mind by checking out one of the great shows ...
Find out more