Work in York? There's more to life than the 9-5 grind with so many after work social activities in the city waiting to be discovered.
Do you walk the historic streets of York every day but know nothing about them? Instead of rushing off home after work, why not stay and explore this Roman-rooted city, making the most of your time in this charming city. Grab a drink at a medieval bar, throw some axes or try your luck at an escape room. All of this is an easy walk to the train station, so you can easily find your way home after you Go Do Your Thing After Work – whatever your thing is.
Take part in a fun team building experience!
Looking for something a bit different for your next corporate social? Venture off the beaten track and try some of these weird & wonderful team bonding experiences just waiting to be discovered in York. Whether you're embracing your inner Viking, giving crazy golf a shot, or trapped in an escape room – blow off some steam with your colleagues in one of these exciting challenges.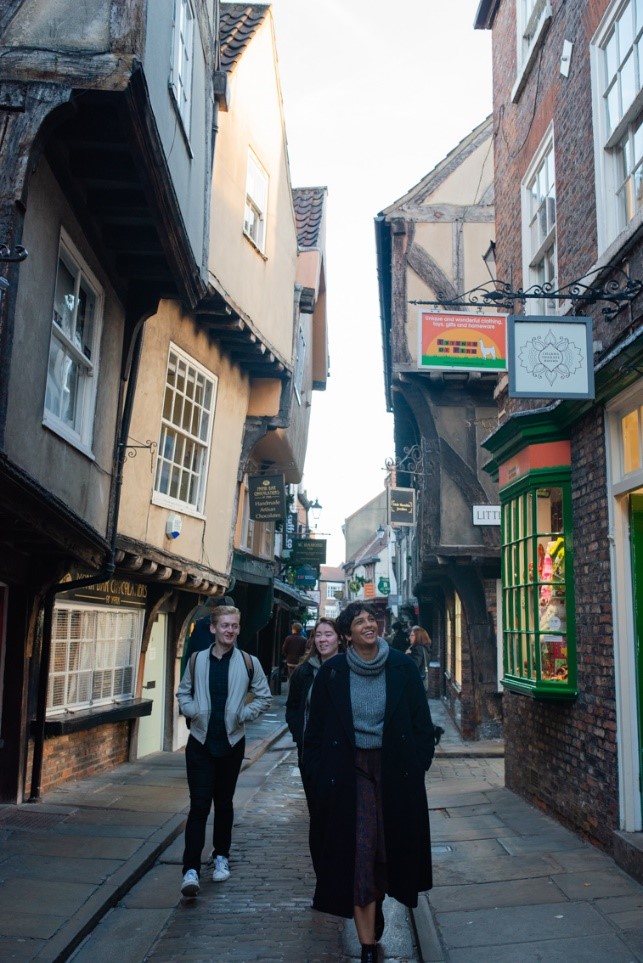 The Hilt -throw like a Viking, eat like a king. The Hilt combines the thrill of axe throwing with the savouriness of culinary creativity. Learn how to throw an axe, then compete head-to-head with other members of your group to get the highest score and be crowned Viking or Viqueen. After all that fun you can revive yourself with one of the delicious dishes they have to offer.
The Hole In Wand  – visit the world's most magical golf course… Located inside the Coppergate Shopping centre, experience an immersive hands-on activity full of bubbling cauldrons and magic portals. At the end of the course there is also a wizard tavern where you can enjoy some poisonous potions.
Gr8t Escape  – One hour is all you have to solve York's most challenging escape room. Choose from taking a trip to Wonderland, a magical wizard journey or a lost treasure adventure. This will be the ultimate test of teamwork and problem solving – can you escape?
Rainbow Ceramics  - get your creative juices flowing and paint a pot at Rainbow Ceramics. Their adults night offer an evening of fun and freedom, they run on the last Friday of every month and you can bring your own vino and nibbles.
Valhalla – grab your work friends and put your quick thinking to the test with a speed quiz in this Viking-themed pub. This quiz will test your team's knowledge on trivia, music, films & sports. For your chance to win a prize & drinks vouchers, head to Valhalla at 8 pm on Mondays and pay the £1 per person entry fee.  
Grab a drink or bite to eat with colleagues
York is home to a huge variety of eateries and quirky bars… if you don't have anything in the fridge or just don't fancy cooking, maybe it's an opportunity to try one of the many bars and restaurants before catching a later train home?
The House Of Trembling Madness   – well known for its tiny kitchen yet huge collection of beers, this medieval beer house is the oldest of its kind in York. Pop in, select a beer & experience the madness. You can also visit their shop which is situated below the bar and has a whole range of alcohol including a spirit cellar.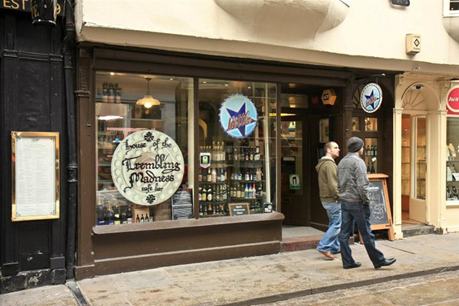 Pavement Vaults  - located on the south side of Parliament Square, Pavement Vaults serves the finest barbecued and smoked foods. Along with an array of craft beers, wines and cocktails.
Evil Eye –hidden on York's oldest street, Evil Eye specialises in cocktails all made with fresh ingredients. There is something for everybody's taste.
Spark – Can't decide what food you fancy? Head to Spark where you'll find a great selection of indie food pop-ups, including: Tricolor , the only Colombian food outlet in York. Tricolor is a family-owned Colombian street food stand with a menu FULL of mouth-watering dishes. El Rayo Vegan Cantina, this independent plant-based pop-up serves burgers and burritos that are inspired by traditional Mexican dishes – these flavourful dishes pack a punch.
Yuzu Street food – pair Asian street food and craft beer with a visit to Yuzu street food Located in Brew York beer hall. Choose from Katsu, Ramen, Bao buns, wings (and more!) All inspired by Thai, Korean & Chinese cuisine.
Pairings Wine Bar – If you're a fan of wine and sharing boards, Pairings is the place for you. Here you can try & compare a great selection of wines and choose from snacks, small bites and delicious platters which compliment your tipple.
For more on food and drink in York check out: https://www.visityork.org/business-directory/category/eat-drink
Broaden your mind
Rather than heading home to watch the TV, maybe use your after-work time to catch a live show? From going to the opera, learning some of the city's history or catching a comedy night, there's invariably something on every night to inspire the mind and give you something interesting to talk about with your colleagues the next day.
The Dungeons  - Learn all about York's dark history at The Dungeons. Walk through 10 different live action shows bringing York's history to life. The Dungeons have also started an 18+ scarier version every Saturday night.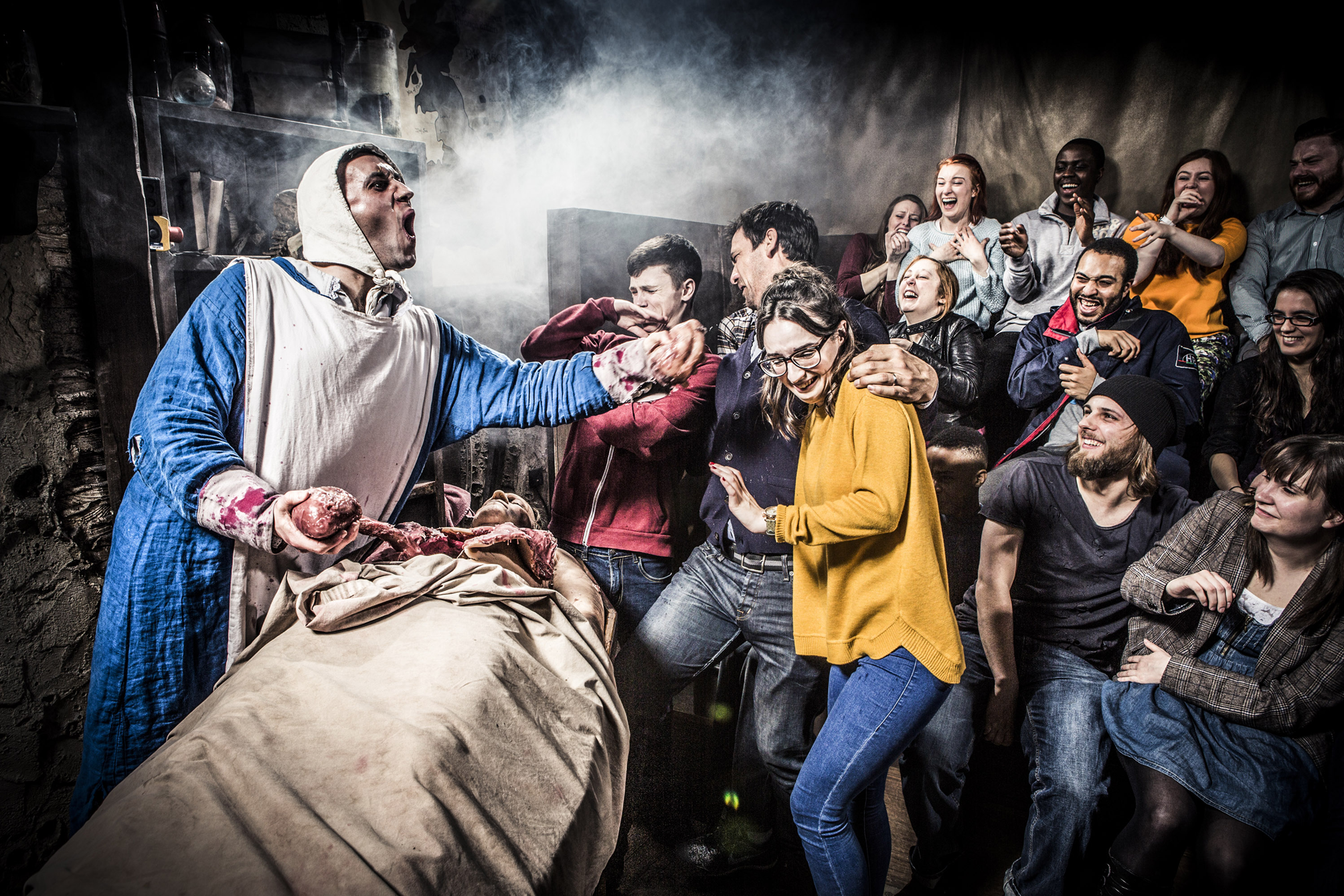 The Grand Opera House  – located in the city centre, The Grand Opera House has been running for 120 years, it is also part of the Ambassador Theatre Group meaning that there is always something on. Check out their website to see what's on.
The Bloody Tour Of York  - Discover history through this immersive guided tour. Find out about highwaymen, witches, murders and more. Your tour guide Mad Alice knows it all.
York Barbican – Head to the largest music and arts venue in York to see your favourite artist on tour, have a laugh watching some stand, up or even catch a sporting event.
Take in some live music
While it's easy to plug in and stream your favourite artists using Northern's free Wi-Fi on your commute home, if your thing is music… is there a better way to experience it than hearing it live?
The Bandroom  -England's tiniest major venue, The Bandroom is a tiny venue in a beautiful location. People have visited from all over the world to see live music here. Check their socials to see what's on.
The Fulford Arms  - One of York's best live music venues, with a lovely beer garden attached. The Fulford Arms usually has live music on Thursday, Friday and Saturday nights and is a regular pub for the rest of the week.
The Basement  – The basement is an events space underneath City Screen Cinema. The intimate venue hosts a whole range of live music and has a bar and kitchen that serves delicious food.
For more on art and culture in York check out: https://www.visityork.org/art-culture 
Go Do Your Thing After Work in Leeds
Commute into Leeds? Fantastic by day and outstanding by evening, with its wealth of bars, restaurants, events and activities, rather than heading straight home after work, why not grab a drink with colleagues… meet friends for dinner and a gig… or broaden ...
Find out more