Come and meet Whistle the Dog - for your chance to WIN a £100 voucher! 
Dates and times: 

1st August – Manchester Victoria Station – 10am – 4pm
2nd August – Leeds Station – 11.30am - 4pm
3rd August – Newcastle Station – 10am – 4pm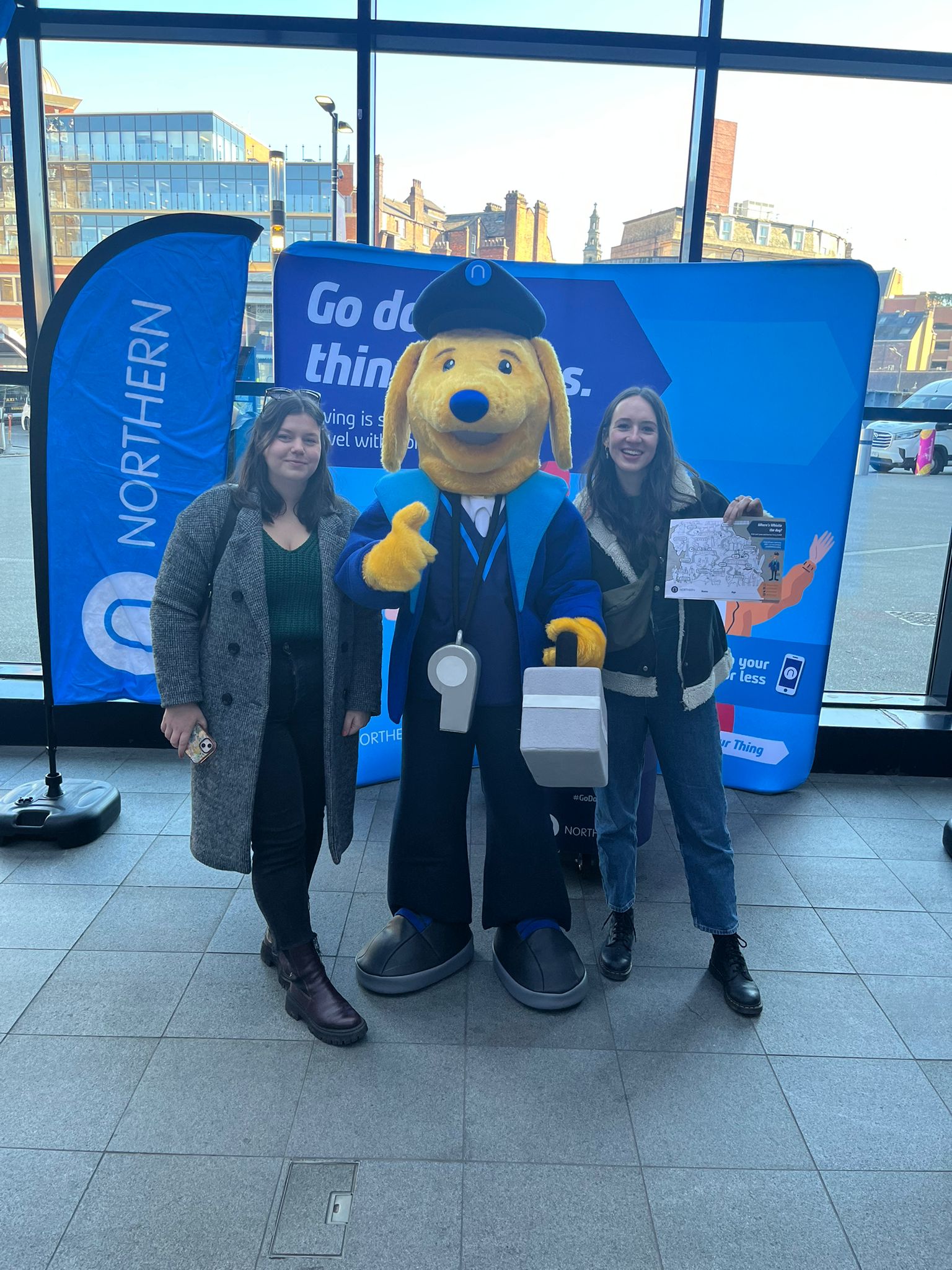 How to enter the competition on the day:
1) Head to one of above stations
2) Look out for our Northern stand
3) Get dressed up in our funny props!
4) Snap a picture with Whistle, either a selfie, or we can take it for you
5) Tag us on an Instagram post or story at #WinWithWhistle and @northernrailway to enter!
Terms and conditions apply, see below for full details.
We'll contact the winner directly on social media on the 11th August, good luck!
Meet Whistle
Whistle is Northern's furry friend and loyal colleague, helping keep people safe in our stations.
Whistle can be a little mischievous, but is a good dog at heart – that's why we made them special station manager.
So whenever you see me, be sure to wave hello!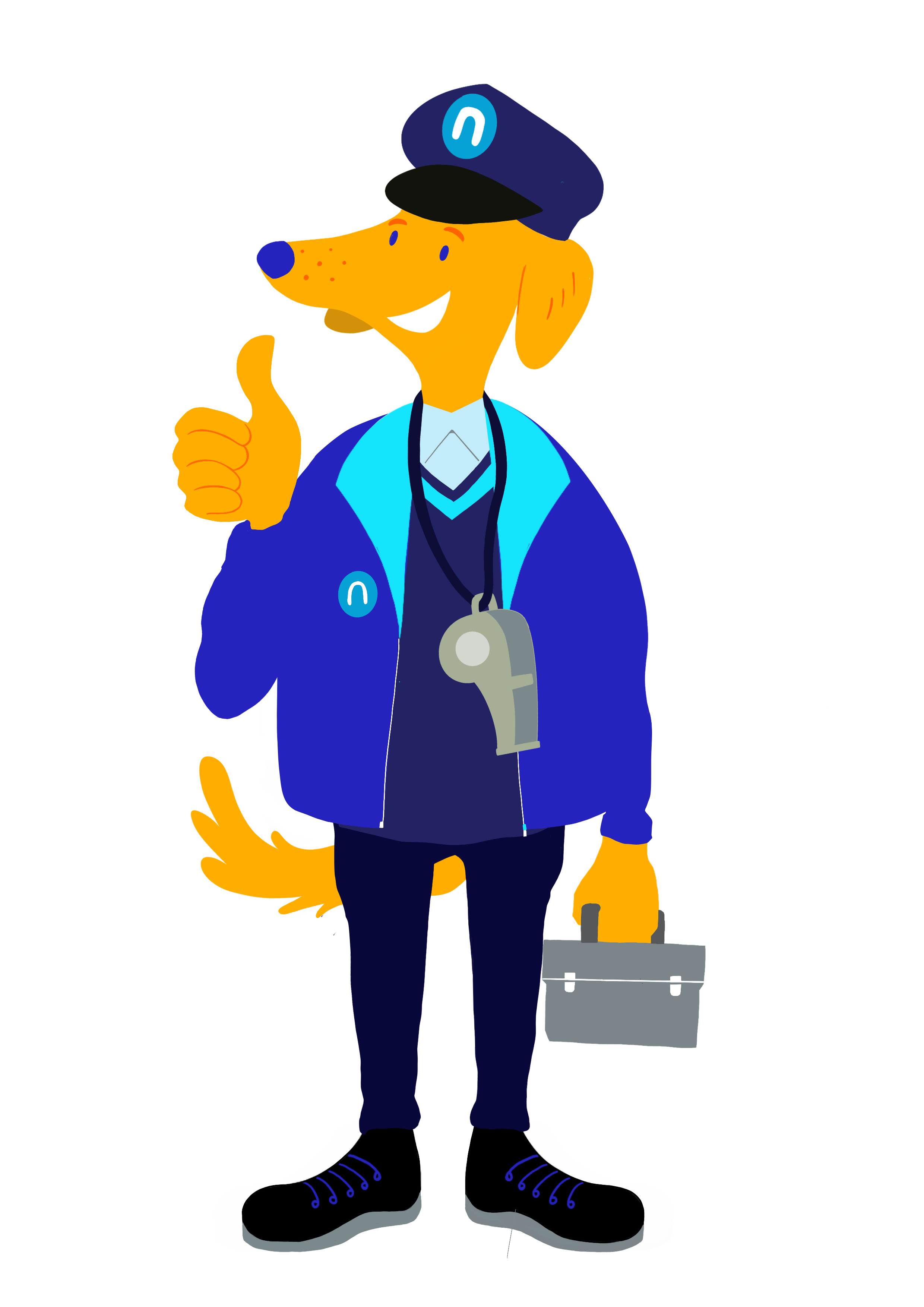 Age: 8 ½



Breed: Golden retriever



Likes: Trains, safety, bones, collecting tickets



Dislikes: fireworks, muddy feet on seats
Fun activities for all the kids...
Whistle colouring in sheet
Download the Whistle colouring in sheet and tweet us your pictures @northernassist or share and tag us in your pictures  @northernrailway #whistlethedog
Online spot the difference game
Coming soon..
Full Terms and Conditions
1. The promoter of this prize draw is Northern Trains Limited (trading as Northern) whose correspondence address is Marketing Department, George Stephenson House, Toft Green, York, YO1 6JT (the "Promoter").
2. The Draw is open to all UK residents (excluding Northern Ireland) aged 18 years or over, except employees of the Promoter, their families, agents or any third party directly associated with administration of the prize draw.
3. Internet access is required to enter the Draw.
4. For the purpose of these terms and conditions "Term" shall mean from 00:01 on 1st August 2023 to 00:00 on the 3rd of August 2023.
5. The Prize Draw will take place on 11th August 2023 and 1 winner will be chosen at random.
6. For the purpose of these terms and conditions, 1 winner will be chosen at random.
7. Prize includes one £100 voucher for www.buyagift.com.
8. The winner will be selected as follows: by random draw performed by a computer process from all the valid entries.
9. Only one entry per individual is allowed.
10. To enter the competition, individuals must post a picture taken with Whistle the Dog during the in-station activity (Leeds 02/08, Manchester Victoria 01/08, and Newcastle 03/08) and tag us at #WinwithWhistle. Entrants may also tag our social media handles; however, the #WinWithWhistle hashtag counts as one entry. Entrants may post on their own feed, or through a story to enter.
11. Through entry, entrants give consent for Northern to contact them via social media should they win, to accept and arrange delivery of their prize. No private information shall be stored once the prize is accepted and delivered.
12. Train travel with Northern is included in the prize and can be used for travel to the location of the prize if this falls within the Northern network. Winners will receive one weekend ticket for 4 people. Travel with any other train operator or other mode of transport is not included.
13. Weekend ticket: the ticket entitles the bearer and up to three other persons complimentary unlimited train travel for the day on the date specified. All persons using this ticket must travel together for the entire journey. Valid on Northern services only. It is not transferable and issued subject to National Rail Conditions of Travel. It must be produced on demand to any authorised person. Ticket must be used before 31 December 2023.
14. The Promoter accepts no responsibility for entries not successfully completed due to a technical fault technical malfunction, computer hardware or software failure, satellite, network or server failure of any kind.
15. The winner will be notified by email (using details provided at entry) within 7 days of the relevant draw date of the Draw. If a winner does not respond to the Promoter within 10 days of being notified by the Promoter, then the winner's prize will be forfeited and the Promoter will be entitled to select another winner in accordance with the process described above.
16. Each prize will be posted/and or emailed to each of the winner within 28 days of being notified of their win and accepting the prize.
17. The prizes for the winner are non-exchangeable, non-transferable and no cash alternative is offered. The prizes are subject to availability.
18. The Promoter reserves the right to replace the prize with an alternative prize of equal or higher value if circumstances beyond the Promoter's control makes it necessary to do so.
19. The decision of the Promoter regarding any aspect of the prize draw is final and binding and no correspondence will be entered into about it.
20. The Promoter must either publish or make available information that indicates that a valid award took place. To comply with this obligation the Promoter will send the surname and county of major prize winners and, if applicable copies of their winning entries, to anyone who emails [email protected] or writes to the Promoter at the address set out in condition 1 (enclosing a self-addressed envelope) within one month after the relevant draw date stated in the table at condition 6. If you object to any or all of your surname, county and winning entry being published or made available, or change your mind in respect of any consent provided on entry in relation to this, please contact the Promoter at the address set out in condition 1. In such circumstances, the Promoter must still provide the information and winning entry to the Advertising Standards Authority on request.
21. Participants are deemed to have accepted and agreed to be bound by these terms and conditions upon entry.
22. The Promoter reserves the right to refuse entry or refuse to award the prize to anyone in breach of these terms and conditions.
23. The Promoter reserves the right to hold void, cancel, suspend, or amend the promotion where it becomes necessary to do so. Insofar as is permitted by law, the Promoter, its agents or distributors will not in any circumstances be responsible or liable to compensate the winner or accept any liability for any loss, damage, personal injury or death occurring as a result of taking up the prize except where it is caused by the negligence of the Promoter, its agents or distributors or that of their employees. Your statutory rights are not affected.
24. Personal data supplied during the course of this prize draw will be processed by the Promoter for the purpose of administering this prize draw. Entry into this prize draw will be deemed as your consent to this processing. If you do not wish your personal data to be processed in this way, please do not enter the prize draw.
25. Personal data supplied by you during the course of this prize draw will only be passed on to third parties insofar as required for the fulfilment/delivery/arrangement of the prize. If you do not wish your personal data to be processed in this way, please do not enter this prize draw.
26. Any other processing of personal data supplied during the course of this prize draw will only be processed as set out in the Promoter's privacy policy https://www.northernrailway.co.uk/legal/privacy-policy. Please also see also condition 16 with regard to the announcement of winners.
27. The prize draw will be governed by English law and entrants to the prize draw submit to the jurisdiction of the English courts.