Bustling with life, history and culture, Bradford is a one-of-kind destination with attractions to suit all ages, stages and wages following a busy day in the office.
When looking for a way to relax and unwind or let loose after the daily grind, Bradford has plenty to offer – all within easy walking distance of the train station.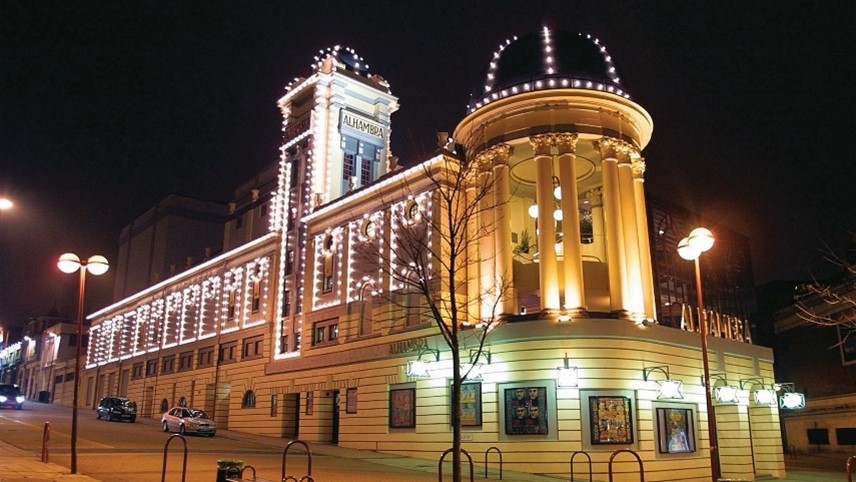 For those with an adventurous edge, try axe throwing with your teammates at Axe Bey where you can let loose and de-stress. They say it's better than therapy!
Is gaming more your thing? Then visit VR city, where you can try your hand at virtual reality arcade games at Yorkshire's biggest and most immersive VR venue.
Late night shopping is always bound to put a smile back on your face after a long day at the office. The Broadway boasts a huge variety of stores from high street to high end, the perfect way to treat yourself after a big win at work.
Sit back and relax at the IMAX, just an 8-minute walk from the train station. The ultimate in cinema experience, a film is best enjoyed in the company of likeminded people and makes the perfect team trip out.
If sports are up your street, then try your hand at Looney Golf – just over a ten-minute walk from the station. And if crazy golf doesn't catch your colleagues' interest, then try archery instead at Crazy Targets where you have up to five games to choose from to keep your team entertained.
Looking for the perfect team bonding exercise? Time Trapped escape rooms is ranked as the number #1 fun thing to do in Bradford and is open 'til late every night. With a variety of adventures to chose from, you're bound to bond over this mind-bending exercise.
If you finish your 9-5 and still feel full of beans, then Airobounce Trampoline park was made for you. With laser tag, inflatables, VR games, trampolines and more you can bounce your way to the end of the working week with a grin from ear to ear.
Immerse yourself in culture and enjoy a play or show at the Bradford Playhouse or The Alhambra Theatre. With something for everyone, a night at the theatre is the ideal way to switch off from the day job and be transported to somewhere new.
Does your team like to enjoy delicious dinners, colourful cocktails and perfect pints? Then Sunbridgewells is the destination for you. A 6-minute walk from the train station, Sunbridgewells offers multiple venues under one roof – perfect for ensuring that all tastes are catered for on your team trip out.
To find out more about what's on in Bradford, check out: https://www.visitbradford.com/events.aspx
Go Do Your Thing After Work in Leeds
Commute into Leeds? Why not enjoy the nocturnal side of the city, with its range of bars, restaurants, events and activities? Invite your colleagues for a drink, meet friends for dinner and a gig, or broaden your mind by checking out one of the great shows ...
Find out more