Few places, the world over, are as primed for long walks with the dog than God's Own Country. But what's a walk without a revitalising post-stroll pint? In Yorkshire, it just so happens you're more than spoilt for choice when it comes to finding a pooch-friendly pub. Introducing The Last Post in Harrogate, with this lovely local deemed one of the dog-friendliest pubs in Yorkshire. Serving great ales, wines and homespun a la carte food, simply pull up a stool and enjoy the regular evenings of live music, or head outside and have a sniff around the expansive outside spaces.
Dog's Own Country is also something of a hotbed when it comes to culture, with many attractions – unbeknown to most – also open to canine companions. One such location is the magnificent York Museum Gardens. Found in the heart of the historic city, this tranquil garden lies in the shadow of the medieval ruins of St. Mary's Abbey and is open to well-behaved dogs on leads all year round. Once you've spent an hour strolling  around the intricate rows of trees, flowers and plants, stop for some dog-friendly refreshments at the nearby Shambles  Market.

Step back in time with your pooch in tow as you board a steam train at Keighley and Worth Valley Railway and travel through the scenic heart of Brontë Country. Dogs travel free and must be kept on a leash, but there's no shortage of destinations to hop off and do a spot of exploring. Don't miss the opportunity to stroll along spectacular nature trails like the Top Withens Walk – taking you to the village where the Brontë's lived and wrote, along pathways they walked and through the moorlands and waterfalls that inspired literary classics like Wuthering Heights.
Find out more about dog-friendly days out in Leeds, Sheffield and York.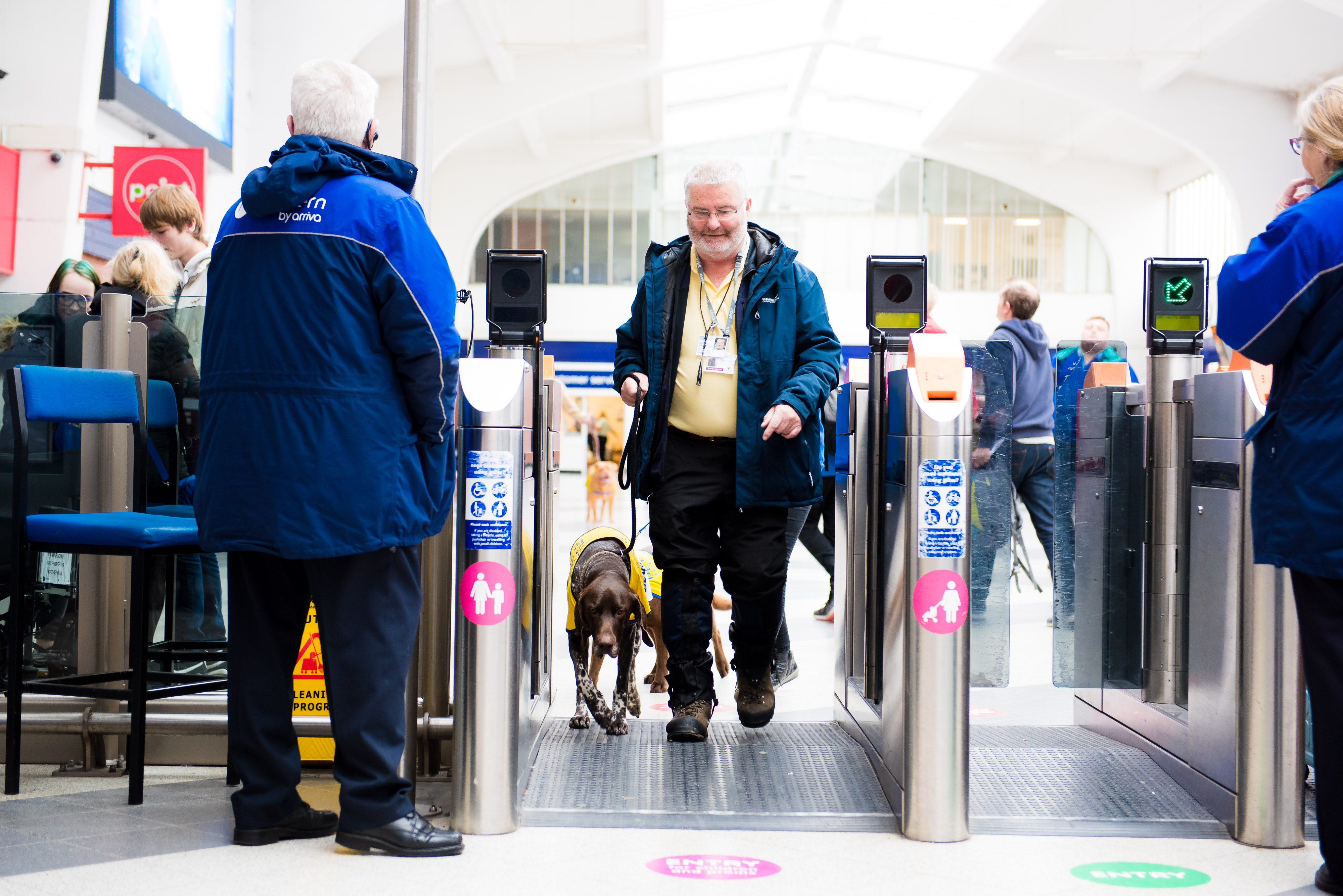 Ready to set off on your next dog-friendly adventure? Leave the car at home, book an advance ticket and board a train to our extensive collection of destinations and look forward to spending less on parking and more on days out.
More to find in Days out with dogs