Are you looking for a super day out at the heart of Yorkshire? One of the largest cities in England, Leeds is a lively city full of exciting things to do and see.
Getting to Leeds couldn't be easier by rail – and did you know it can be greener too? By swapping your journey from car to train you could reduce your carbon footprint by a whopping 78%*!
In addition to jumping on a Northern train to travel more sustainably make your day trip more eco-friendly, here are our best suggestions on how to enjoy a sustainable and eco-friendly day out in Leeds city centre and Go Do Your Thing.
Shop 'til you drop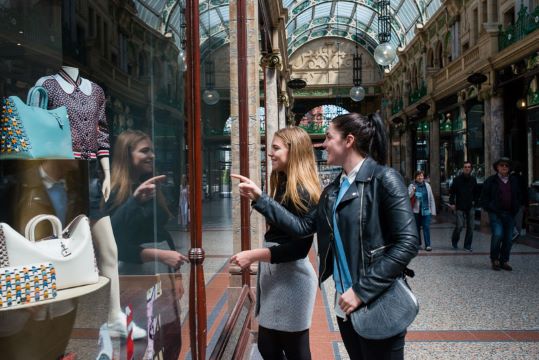 A city famous for its shopping district, Leeds is a perfect destination for those on the hunt for preloved garments with a vast array of second-hand stores within close proximity of the train station. From the British Heart Foundation shop on Newmarket Street to the Cancer Research shop in Queens Arcade, there are plenty of eco-conscious bargains to be had.
If an ethical, zero-waste food and refill shop boasting cruelty-free beauty options is more your thing, visit Out Of This World, a planet-friendly shop only 6 minutes' walk from Leeds train station.
 A well-known landmark in Leeds, Kirkgate Market is a shoppers' paradise and has committed to a greener way to go with a focus on waste reduction, recycling and even the use of energy efficient lighting across the location. What's more, the market hosts one of Leeds' first ever dedicated zero waste shops – Panda Refills. Not only is it the perfect place for plastic-free shopping, but they also have a vast array of eco-friendly goods for sale. 
Rest and refuel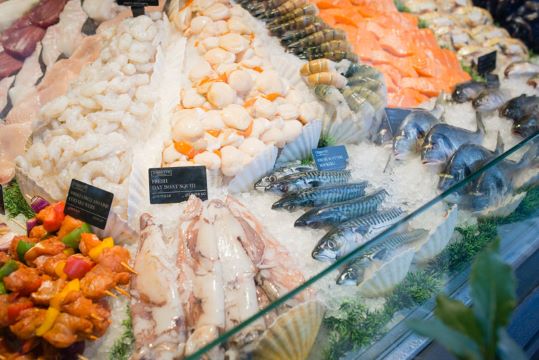 Feeling peckish? Take a trip to Cha Lounge situated on The Calls, close to Leeds train station. A zero-waste and sustainable independent café bar, with a delicious brunch menu and a weekly Indian curry night using family recipes to be enjoyed with specially selected Fairtrade wines.
Focusing on recycling, sustainability, and a healthier, greener lifestyle, the Green Room is just a 3 minute walk from Leeds train station. By day, its food is provided by award-winning vegan Cafe Grön and by night, their rooftop terrace is a vibing hotspot for cocktail lovers enjoying music by live DJs. 
A proudly negative carbon-neutral pub chain, BrewDog has taken a sustainability pledge that goes far beyond its love of good beer. Made from leftover beer in every one of its bars, find eco-friendly dog biscuits which contain no hops or alcohol, making them perfectly safe for your precious pooch to enjoy!
Take in what the city has to offer
If a bit of culture is more up your street, then take a visit to The Tetley. A contemporary art gallery located in a historic brewery building, the gallery is committed to sustainability and working to a variety of eco-friendly ideas, including reducing water consumption, increasing recycling, and using renewable energy where possible.
 
Fancy a leg stretch? It's time to put on your comfy trainers and get to know the city of Leeds from the ground up with a super walking tour from Walking Tours In. Taking place daily from 10.30am, the walking tours take in the world's oldest music hall, culture and more. 
Travel to Leeds with Northern
Now you've got some ideas on how to go green in Leeds city centre, it's time to get your trip in the diary. Did you know that you can save up to 65% by booking Advance Purchase train tickets with Northern? Available up to 8 weeks before travel, you can even get a last-minute bargain by purchasing 5 minutes before your trip
Try our Savings Calculator
Compare your train journey vs the car and find out how much you could save today!
Check your journey