Work in Sheffield? There's more to life than the 9-5 grind with so many after work social activities in the city waiting to be discovered.
Fantastic by day and outstanding by night, Sheffield hosts a wealth of restaurants, bars, events and activities. So, rather than heading straight home after work, why not grab a drink with colleagues… meet friends for dinner and a gig… or broaden your mind by checking out one of the great shows and classes open in Sheffield?
Taking away the stress of tackling traffic and finding parking (and spots that aren't half taken over by the jaunty angle of the car in the next space), by travelling with Northern, it's easy to Go Do Your after-work Thing – whatever your thing is
Here are some top picks…
Take part in a fun team building experience!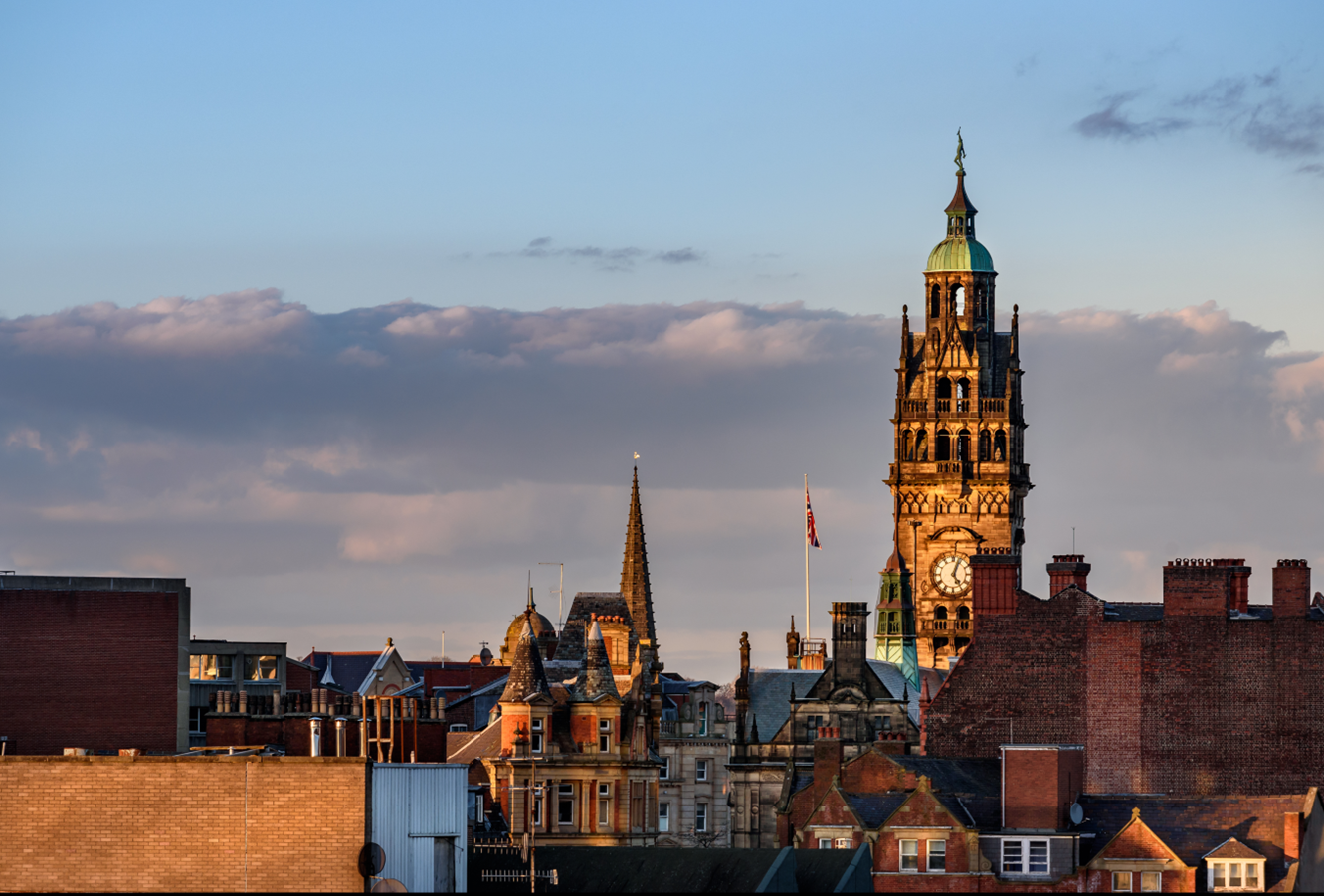 Looking for something a bit different for your next corporate social? Venture off the beaten track and try some of these weird & wonderful team bonding experiences just waiting to be discovered in Sheffield. Whether it's an escape room or lip sync battle, blow off some steam with your colleagues in one of these exciting challenges.
The Great Escape Room – Whether you're interested in the world of magic, or love the the thrill of horror, The Great Escape Room has a variety of challenging escape rooms which need you to put your heads together to solve clues and beat the timer.
Smartphone urban treasure hunt – A completely self-run activity, all you need to do is download the app and organise a time and place to meet. The app uses interactive technology and will have you working in groups to unlock GPS hotspots. This is a fun and unique way to explore the city, adding a competitive edge as you race to win the most points. The live leader board is a great feature on the app, allowing you to keep track of the other teams.
Lip sync battle – Find out if you're an office of secret (or not so secret!) performers as you compete in a lip sync battle. A great way to let loose and for the whole office to bond whilst having a hilarious after work social. As a team you will have an experienced dance coach teach you a professionally choreographed routine. Then you put your new moves to the test as you grab the mic and battle against your colleagues to win 1st place.
Grab a drink or bite to eat with colleagues
Sheffield is home to a true melting pot of cuisines and flavours… if you don't have anything in the fridge or just don't fancy cooking, maybe it's an opportunity to try one of the many bars and restaurants before catching a later train home?
Gatsby Bar – With a cosy evening snug in the winter and a suntrap beer garden in the summer, Gatsby Bar is a prime after-work spot for office workers in the city all year round. The Shy Boy Cantina serves up burritos, quesadillas, tacos, fried chicken and loaded fries and can be enjoyed with a signature drink from their extensive menu. On select evenings you'll find local DJs providing a soundtrack to a great evening.
Sheffield Plate – With space for six street food vendors and two bars, this food hall can offer something new and exciting every time you visit. As well as offering a delicious dining experience, Sheffield Plate is constantly hosting events such as quiz nights, magic shows, playing sports finals and open mic nights. With a great atmosphere it is the ultimate street food dining experience in the heart of the city centre. Open until 9pm on a weekday, it's a great spot for grabbing a laidback meal and a pint or two with colleagues before catching your train.
KELU – Leave your work stresses at the office and expect to be transported to a Sardinian paradise – think fine wines, antipasti, island vibes and spectacular views of the city while sipping on a cocktail from the rooftop bar.
Broaden your mind
Rather than heading home to watch the TV, maybe use your after-work time to catch a live show? Sheffield is home to a wide range of performing arts venues. From theatre and galleries to street art and drawing sessions, there's invariably something on every night to inspire the mind and give you something interesting to talk about with your colleagues the next day.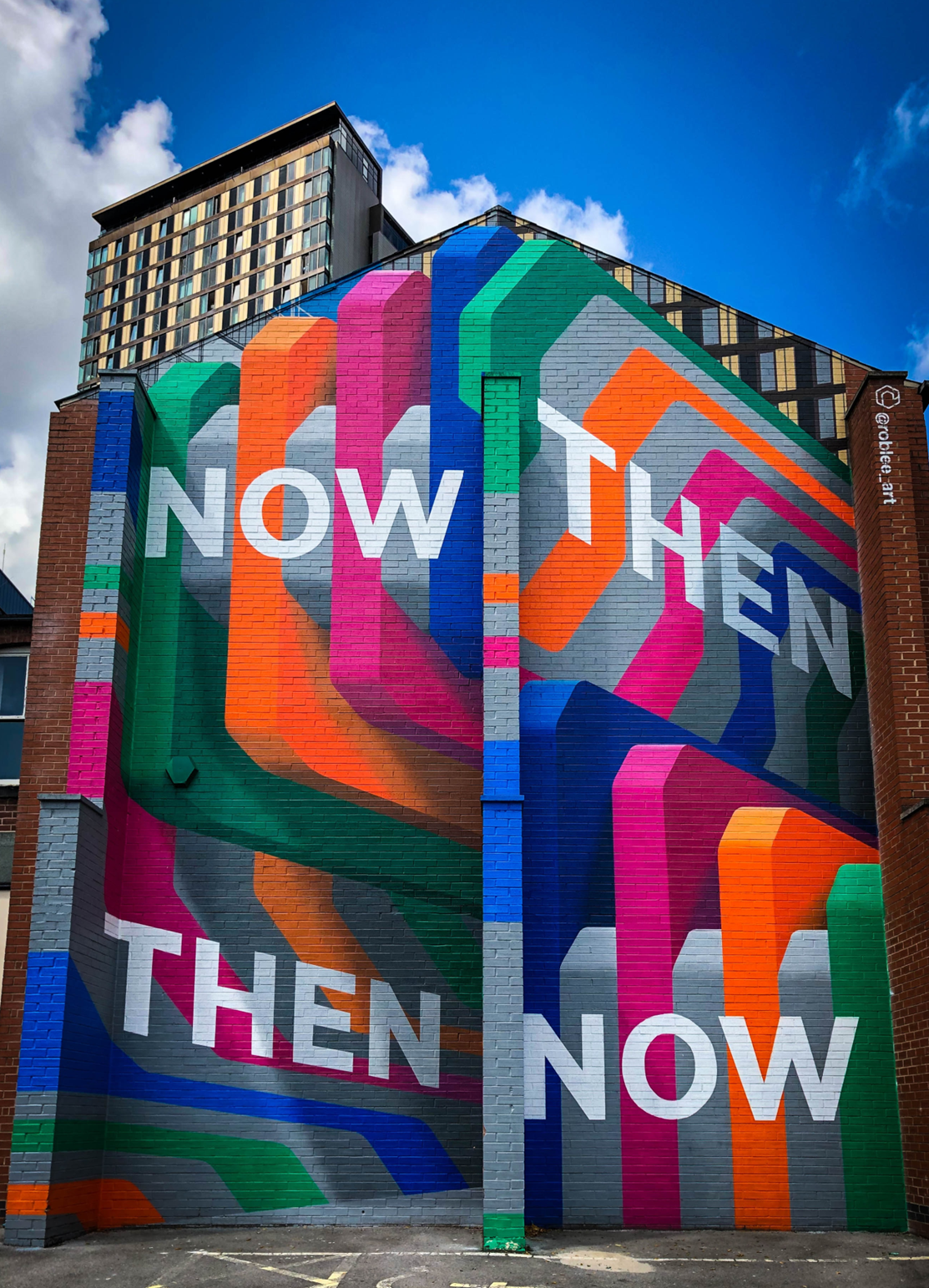 Millennium Gallery – On a Wednesday, try your hand at a mindful drawing session from 6pm-7.30pm at the Millennium Gallery. A relaxed and welcoming group of all levels means you don't need to worry if you've not picked up a pencil since your school days.  For only £8 a session, all equipment is provided to allow you to get stuck right in. Keep an eye on the gallery website or sign up to their mailing-list for a timetable of "Lates" events, a vast array of events designed for after work.  
Lyceum Theatre –The Lyceum Theatre boasts over one hundred years of historyand provides a lavish backdrop to the very best of touring musical theatre, opera, ballet, contemporary dance, family shows and comedy shows, as well as some of Sheffield Theatre's own productions too. The schedule for shows run months in advance so you can plan an afterwork show, with many mid-week evening shows to choose from.
Street art - If you wander around Sheffield long enough you will notice it is home to a large creative community of street artists. From feature walls to paste-ups, shutter art to painted boardings, you can follow Sheffield's graffiti art trail to enjoy pieces from artists like Pete McKee, Phlegm and Rob Lee. So, the next time you're walking to the train station after a day at the office, take a detour and soak in the beautiful artwork around you. The best part is – it's free!
The Moor - conveniently located a 10-minute walk away from the train station, The Moor is extremely helpful for stocking up on everyday essentials from holy grails such as Boots, Holland & Barrett and Specsavers on your way home from the office. Open until 9pm, there are a plethora of fashion stores to explore, too – with high-street names such as H&M, River Island and Primark providing the perfect opportunity for some retail therapy!
Take in some live music
While it's easy to plug in and stream your favourite artists using Northern's free Wi-Fi on your commute home, if your thing is music… is there a better way to experience it than hearing it live?
West Street Live - This Sheffield live music venue is an independent, family run business that will have something for everyone in the office. Playing all your favourites from 50's rock, to current indie and chart hits, you can expect some singalong classics to get everyone dancing. Open seven days a week, with a happy hour Sunday-Thursday 7 – 10pm, you'll have a night to remember.
O2 Academy – You'll find it all on their listings page, from bingo, to orchestras to drag acts, popstars and comedy – the O2 Academy is a humongous 3,000 + capacity venue and a great spot in town to enjoy something new or see a favourite act.
Bungalow & Bears - Housed in an Old Fire Station, this venue has been around for over a decade and is known in Sheffield as a go-to for great food, drink and music. This unique building has hosted a range of events, featuring everything from Swedish rappers to world famous DJ Talent.
Foundry –Located at Sheffield Students' Union, find a 3-room live music and club night venue which hosts the coolest up-and-coming indie performers from around the country. It is the perfect place to discover artists and bond with colleagues over amazing musical acts.
To find out more on what you can do in Sheffield visit: welcometosheffield.co.uk/visit
Go Do Your Thing After Work in Manchester
Commute into Manchester every day, but have only explored as far as your office? Instead of heading straight home after work, why not discover what Manchester has to offer by exploring hidden gems and experiences you didn't even know existed. Go do your ...
Find out more