Commuting into Middlesbrough?
Seize the opportunity to explore this wonderful city when the working day is done and make the most of its buzzy restaurants and bars and creative scene. There's a whole host of activities to get stuck into – no need to head straight back home when you leave the office.
It couldn't be easier to Go Do Your Thing after work with Northern!
Team building fun
Looking for something lively to do with colleagues after work? Explore some of Middlesbrough's hotspots which offer great group activities for your next work social event.
Project Escape – located in Dundas Shopping Centre and Indoor Market and just a four-minute walk from the station, head to Project Escape to work as a team to crack codes, find clues, solve puzzles, and see if you can escape in less than 60 minutes. Each room can take up to six people and you can choose from themes including Wild West Prison Break and Sherlock's Mysterious Manor for an hour of pure escapism.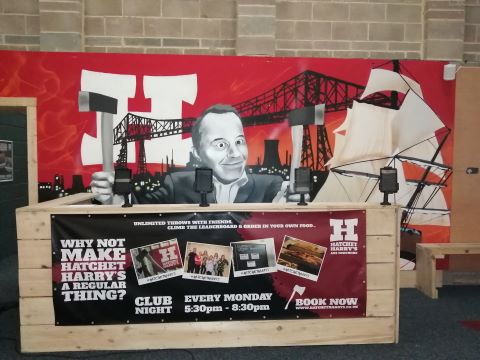 Hatchet Harry's Axe Throwing – try your hand at the unique skill of urban axe throwing and put your strength and technique to the test. Located on Derwent Street, Hatchett Harry's is suited to groups from 2 to 66 making it the perfect activity for blowing off some steam with your team. 
Putter Chaos – open after work from Wednesday to Friday, head to Wilson St for a spot of urban adventure golf. Take your time to conquer 18 holes spread across six different zones, from Rainforest Ruins to Boutique Beach.
Grab a drink or bite to eat with colleagues
Whether you're in the mood for Greek delights, authentic Japanese flavours, vegan eats or a cocktail, Middlesbrough has a plethora of excellent restaurants and bars for you to explore. Gather your work friends up and schedule an after-work outing – the perfect excuse to let your hair down and catch a later train home.
Alkaline Kitchen – a great hotspot for all dietary requirements, Alkaline Kitchen's menu is not only vegan but also mostly oil and preservative-free, with gluten- and soy-free options. Proving plant-based eating doesn't have to be boring, tuck into alkaline nachos, BBQ tacos or a Thai buddha bowl, with all food made from scratch. Located on Albert Road, this hotspot couldn't be handier for catching your train after catching up with work friends.
Acropolis Greek Taverna – leave your work worries behind and transport yourself to sunny Greek shores just off Borough Road with a delightful array of traditional Greek favourites. Mezze, gyros, moussaka, kleftiko and Greek salad are just some of the tasty menu offerings at Acropolis: the perfect food for sharing and getting to know your colleagues better.
Hit The Bar – situated in the Boho zone and a stone's throw from the station, head here for a drink in sophisticated, minimalist surroundings. Open on Thursdays and Fridays, get the weekend started at this hidden gem that's perfect for after-work drinks, known for its cocktail menu as well as its selection of beers.
Umi Japanese – enjoy a taste of Japan right in the city centre on Linthorpe Road. Umi not only offers a menu of classic Japanese dishes and impressive sushi, it's also known for its showstopping cocktails inspired by Japanese culture. Umi's theatrical servings are sure to be a conversation starter with your fellow diners – the perfect place for a celebratory drink or special occasion.
Shopping
Bedford Street Bottle Shop – take a trip to this independent craft beer bottle shop to discover some of the best beers from around the world. Whether you're into pale ale, stout, IPA, sours or fruit beer, this hidden gem is the perfect place to pick up a few cans or bottles to try. The bottle shop is located inside the buzzy Bedford Street Social, so you and your work friends can sit down for a swift drink or bite to eat before heading home with your bounty.
Soak up some culture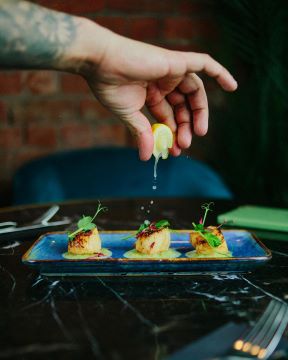 Middlesbrough Town Hall – this historic Grade II Listed venue has an array of entertainment on offer, so whether you fancy live music, comedy or even wrestling, check out what's on at Middlesbrough Town Hall. Playing host to comedians including Frankie Boyle, Sara Pascoe, Josh Widdicombe, and Romesh Ranganathan, here's the perfect opportunity to have a laugh after a long day at work. 
Bloom – located on Albert Road, one of Middlesbrough's imposing historical buildings is home to Bloom, an innovative food and entertainment concept. This eatery boasts a performance stage which is graced by fantastic performers creating a fun, buzzy atmosphere. Enjoy Bloom's globally inspired menu whilst soaking up the evening's entertainment, which could be swing or jazz performed by the house band, a theatrical performance, or a magician.