Lincoln is a historic city which embraces its roots with a broad array of independent retail outlets making it the perfect destination for Christmas shopping. Whether you are looking for bespoke gifts, vintage fashion, artisan confectionery or specialist homeware and crafts, Lincoln's shopping options will leave you spoilt for choice.
We've explored three of Lincoln's main shopping hubs – Bailgate, Steep Hill and The Strait and Lincoln High Street – and taken tips from locals in the know to pick out a list of hidden gems to cover all your Christmas shopping needs.
Browsing Bailgate
Bailgate is one of the most historic parts of Lincoln's Cathedral Quarter, where a host of independent boutiques and shops line the cobbled streets, catering for both children and grandparents alike.
Dotted among the Roman ruins, the Bo-Peep Boutique offers a unique stock of clothing, wooden toys and gifts for little ones that you wouldn't find on the high street. For kids of all ages further down the Bail, Happy Soles sell 'beautiful shoes expertly fitted from baby steps to teenage kicks'.
Bespoke jewellery for both him and her can be found at Colonia of Bailgate, who have more than 25 years' experience in picking and preening the best pieces to match your personality. For more local and traditional influences, independent retailer Midas, has the very best in British handcrafted jewels and gifts – also stocking a wide range of ceramics, glass, sculptures, stationery and cards.
Take a look in the shop window and then explore Lindum Books to satisfy your literary needs, spread across two extensive floors of fact and fiction. For top tipples to really get you into the festive spirit, The Whisky Shop offers a variety of obscure and delightful liquors from all over the world. Run by husband and wife partnership Nick and Cathy Ridout for over 35 years, they can offer their expert advice on buying the perfect Christmas gift.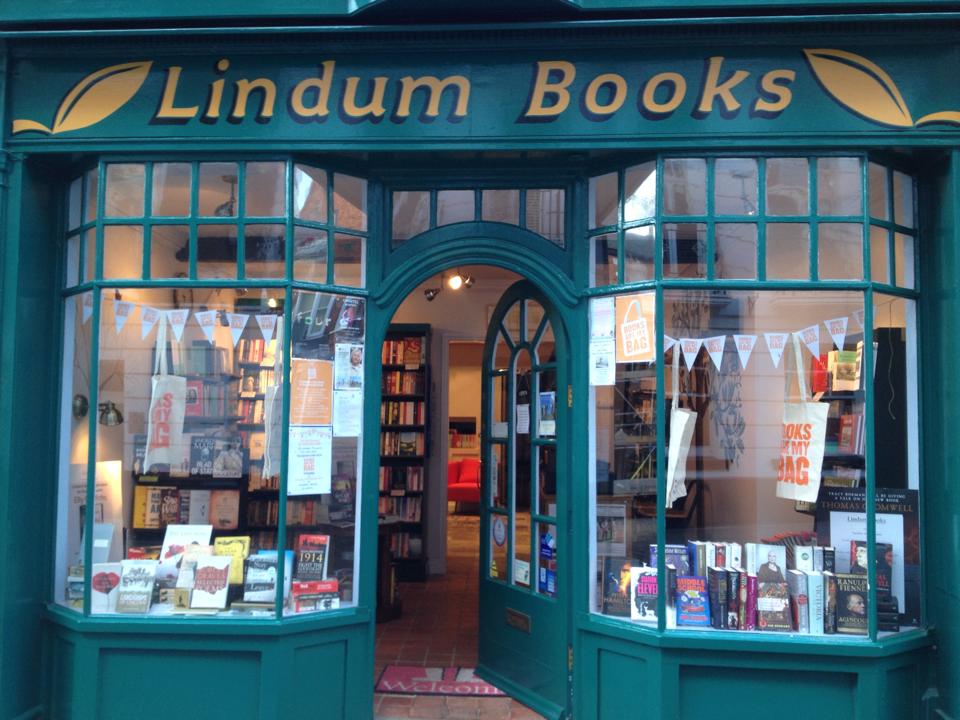 Bailgate is also home to some of Lincoln's most popular pubs, some dating back to the 15th century and boasting views of Lincoln Cathedral. We can recommend popping in for a pint mid-shop at the Lion & Snake, Prince of Wales and the Duke William Hotel.
Stroll up Steep Hill and The Strait
Voted Britain's Best Street by the Academy of Urbanism, Steep Hill is certainly worth the climb for Christmas shopping with its specialty, vintage and retro stores full of fabulous food and fashion delights. Winding its way down to The Strait, this quaint part of town houses most of its retail establishments in some of Lincolnshire's oldest buildings, a destination definitely worth visiting.
Famous for its independent foodies, let Steep Hill take you on a culinary journey, starting with The Old Mouse House Cheese Company at the top of the hill, a family run business famous for their Skegness blue and charcoal cheese. You can also pick up a coffee and slice of cheesecake in the shop café whilst you're there to help prep you for your shopping adventure. Further downhill you come to Carousel Chocolates – if the beautifully rustic shop front doesn't entice you in, the confectionery certainly will. Fudge, toffees and caramel galore, this chocolatier offers the perfect Christmas treats and gifts. For family and friends with an even sweeter tooth, Goodies Sweet Shop brings you to the bottom of Steep Hill and is on hand to supply you with retro favourites such as bon bons, chocolate limes and sherbert fountains.
For the fashion victims in your life, you mustn't miss a chance to check out the clobber in vintage clothing store Yak – where you can pick up some unique finds and also get your hands on some vintage threads from classic brands including 1970's Levi Jeans and Doc Martins. For more decade-dwelling garms and gadgets, head further down The Strait to Ego Clothing for upcycled retro fashion at retro prices.
If you're wandering down to The Strait, don't miss the opportunity to stop for a lunch break at the Jew's House restaurant which sits beneath Jew's Court, named after the once thriving Jewish community who populated The Strait in Medieval England. Housed in a 12th-century stone building with a beautiful low-beam structure, Jew's House creates an intimate dining setting with a progressive European-influenced menu, tailored to all.
All hail the High Street
Home is where the high street is and the main street in Lincoln doesn't disappoint when it comes to independents, who stand up tall to their commercial counterparts. The cool and kooky are not far from reach.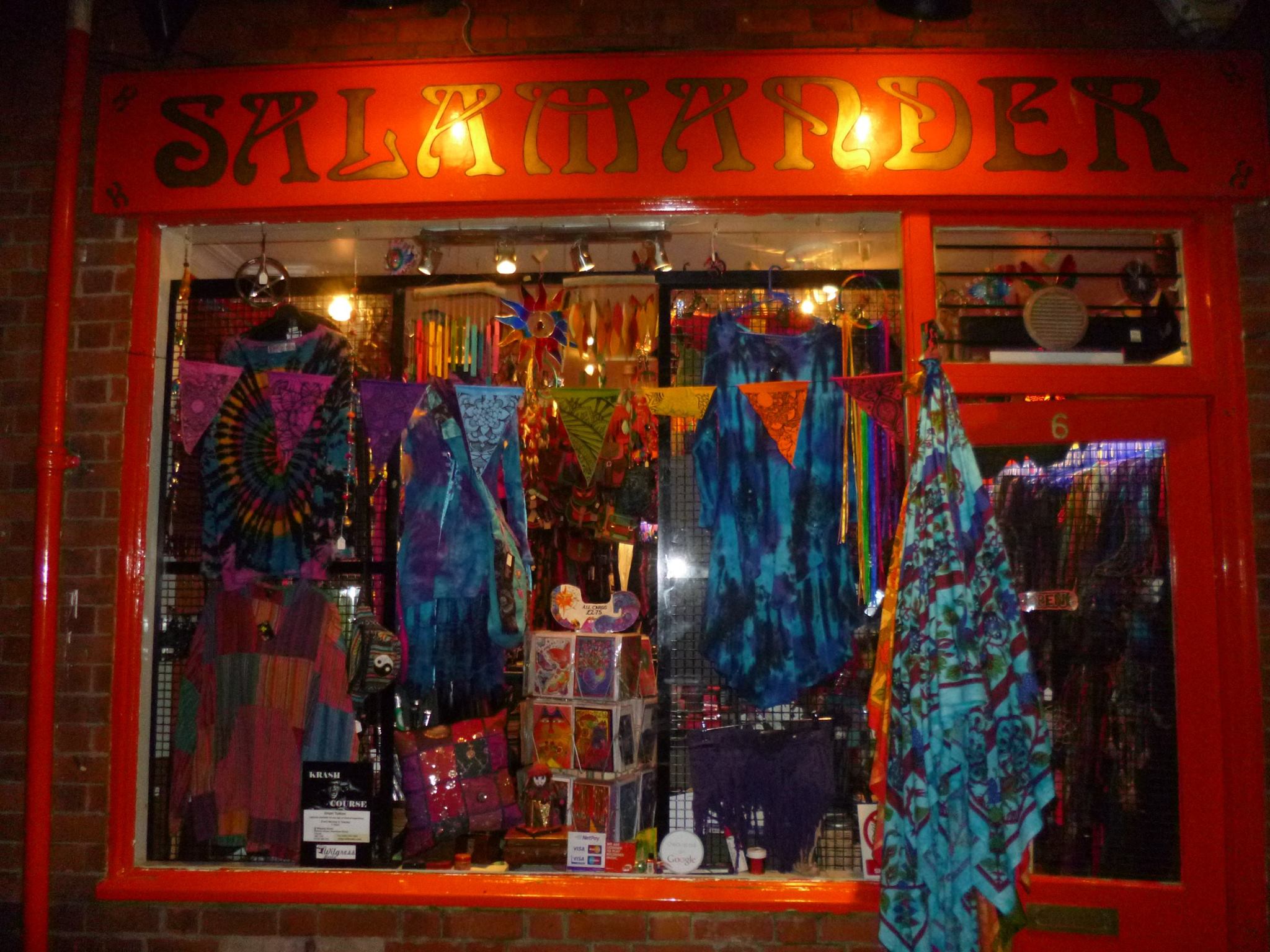 For music lovers, veer towards Guildhall Street to access Lincoln's only independent record shop, Back to Mono. Explore the archives of new and collectable records, as well as t-shirts, posters, books and badges. The store also doubles up as a night club on a Saturday, for those wanting to let off steam after the big Christmas shop.
Clothing shops on this high street range from the quirky to the quaint, for every type of ensemble. Catering for alternative tastes? Salamander offers an extensive range of goth and steampunk clothing which you can club together with their bespoke jewellery and incense sticks for the ultimate tailored Christmas gift. For throwback fashion, you are just a stones'-throw from Rock Retro, where you can pick up vintage sports gear and accessories. If you're keeping it contemporary, make a pit stop at independent boutique Agatha. Voted by British Vogue as one of the Best Boutiques in Britain, Agatha's stock an impressive range of premium fashion brands from Max Mara to Vivienne Westwood, with expert staff on hand to give you styling tips and inspiration for that perfect present.